Discover the Hair Trends of the Season with Our Revolutionizing Urban Oasis Collection SS22
In the fast paced world we are living in, customers are experiencing continuous change and are well informed about the latest hair trends and techniques. The latest Urban Oasis Collection for Spring Summer 2022 was created to meet the expectations of the most demanding clients at the top hair salons. Transport your clients to urban oasis heaven where they can completely relax and forget about the hectic and fast-paced world outside your salon. The latest trend incorporates natural designs with contrast and dimensions, our inspiration for our new metallic blonde palette.
Customers are changing, change faster.
THE FUTURE OF HAIR SALONS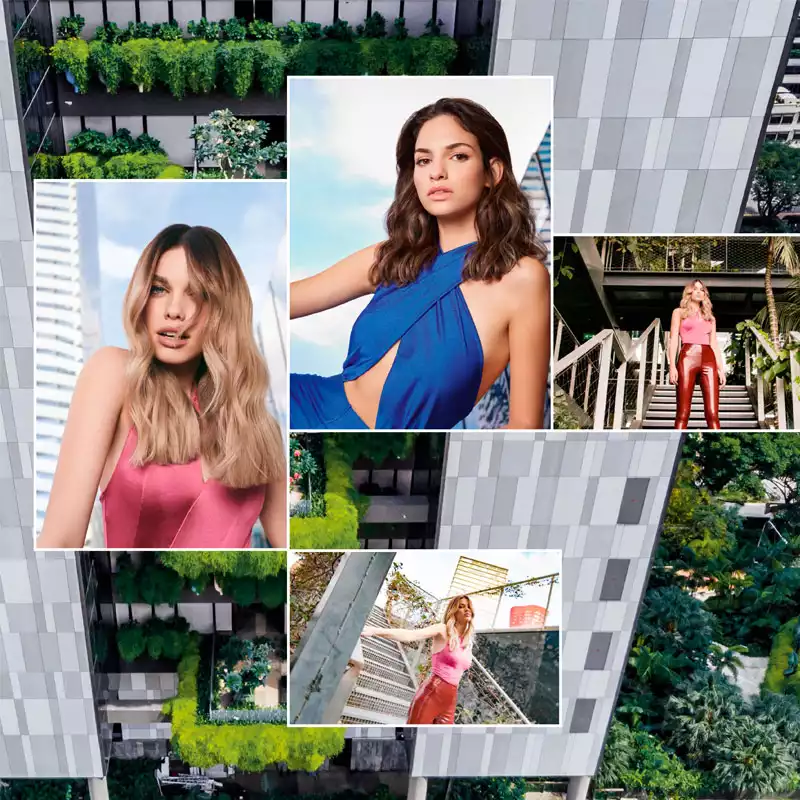 When a new year begins we are eager to set new goals and renew ourselves, with this being said, one of the most important objectives on your list should be to slowly but surely begin to add elements to your salon with a biophilic design; a new concept meant to increase connectivity to the natural environment between buildings and human beings. A safe bet to, one step at a time, begin your hair salon renovation.
As of today, the most renowned and therefore demanded hair salons offer clients an experience where their senses are awakened with aromas, colors, sounds and textures surrounding the atmosphere of the salon. Also, let's not forget about the most important part, effective color services, products that respect hair, and professional expertise. As a response to these necessities, Revlon Professional® launched its new Urban Oasis collection to deliver a healthy look with high and low contrasts that really mark the difference.
INCREASE YOUR HAIR SALON REVENUE WITH THE URBAN OASIS COLLECTION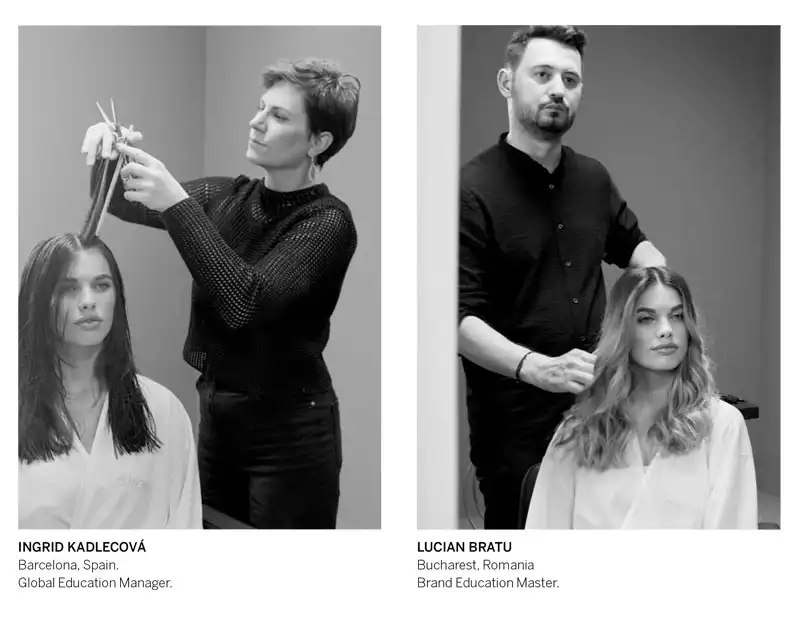 Meet two of our key elements in our global artistic dream team, Ingrid Kadlecová, our Global Education Manager and Lucian Bratu, our Brand Education Master at Revlon Professional®. These two hair icons are the creators of the new Urban Oasis collection. Their key role is to educate hairdressers and put at their disposal the essential hair techniques to help you and your business grow. They also work on ways to translate fashion concepts and the ever-changing consumer behavior into wearable hair looks. There is arduous work behind this collection which reflects the upcoming hair trends for you to have a positive impact on your business. Do not fall behind and reveal how to create the most sought-after looks that will for sure leave a long-lasting impression that will not only attract new clients but will make one time visitors become part of your loyal customer clientele.
NEXT UP: THE CUT AND HAIRCOLOR TRENDS
The hair mantra of the season is still long hair, although the key style is slightly shorter; an ideal look that empowers women who demand sophisticated haircuts and colors that are easy to maintain yet, they do not to leave their femininity behind. Without a doubt, dimension and metallic blonds are the key of the season, find below the scoop on how to recreate the top trending looks.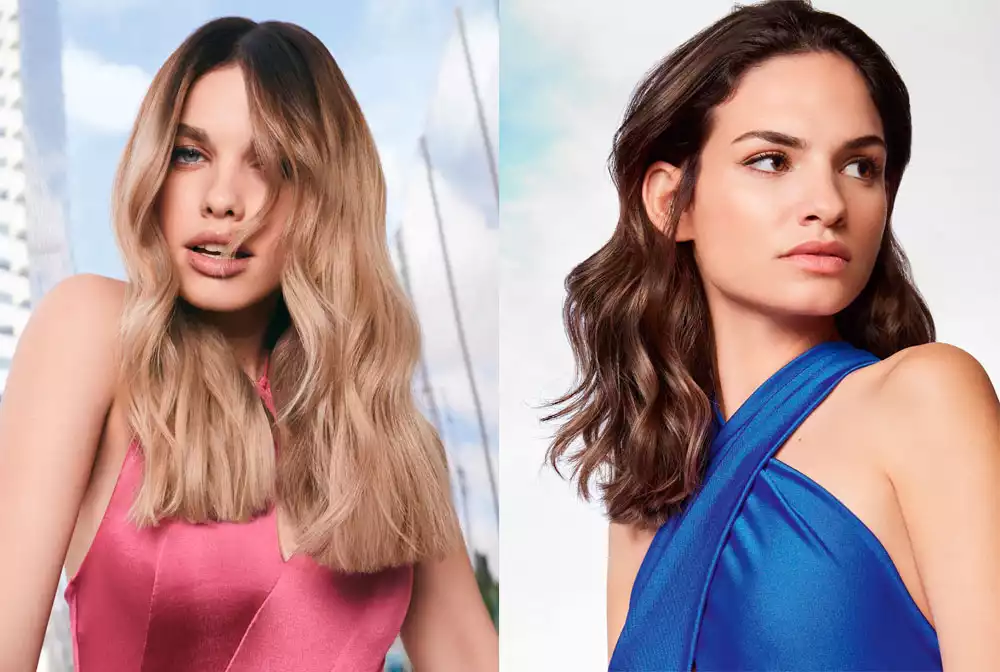 OPTION 1: A contrasting hair lob
#LOBHAIR  #DIMENSIONALBRUNETTE  #BRUNETTEBALAYAGE
A textured lob is ideal for women in search of a versatile look that is easy to style and looks great on all hair types. If your client is demanding volume, depth and radiance, this brunette hairstyle will meet their expectations.
HAIRCOLOR TIPS:
Deliver dimension by creating deep V-sections at the back and diagonal sections on the sides when pre-lightening the hair.
To ensure long-lasting cool color results, make sure your pre-lightened areas are neutral, without warm undertones, before applying your toner.
HAIRCUTTING TIPS:
The key hair length this season hits the collarbone.
OPTION 2: A long metallic ombré
#CURTAINBANGS   #METALLICBALAYAGE   #VSHAPEDBALAYAGE
A hairstyle that frames all face shapes and adds style to the main accessory of the season, hair. Try this dimensional blonde with the ombré V-shaped balayage technique and tone it with our ample selection of cool blonde shades.
HAIRCOLOR TIPS:
Keep the root melt uneven for a natural result. Create a dimensional blonde by alternating two cool blonde shades.
HAIRCUTTING TIPS:
To softly frame the face, cut the bangs using the slice cut technique or a razor. To personalize the look, texturize the bangs on dry hair.
Get your hands on our revolutionary Urban Oasis collection on #REVLONPROSHOP and effortlessly attract more clients to your salon with your work. Stay up to the minute on the key hair techniques at #REVLONPROALWAYSON, here you will find the full step by step tutorials and videos on how to recreate all the looks of the collection. Find out how to master the trends that will really have a positive impact on your business. Begin your urban oasis!