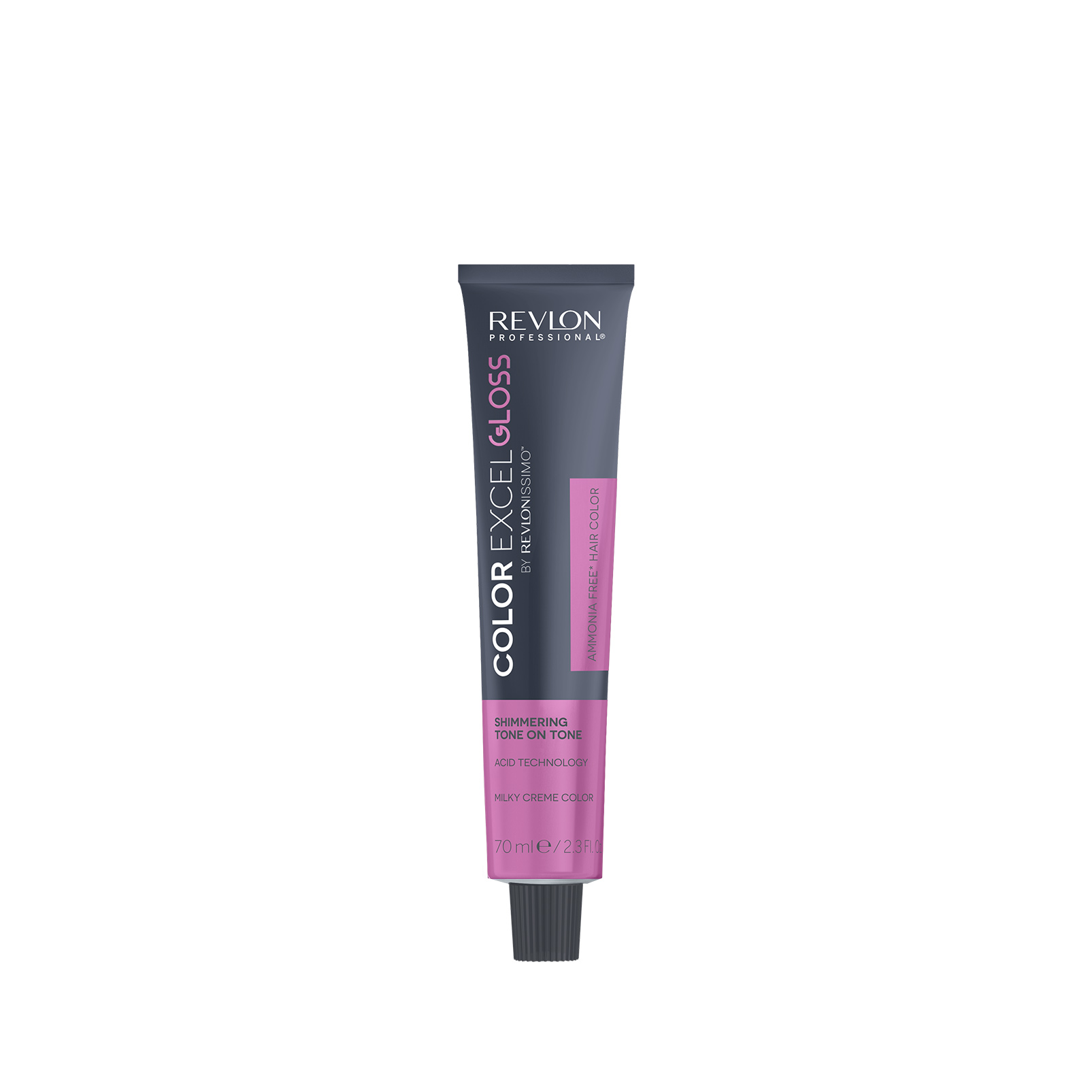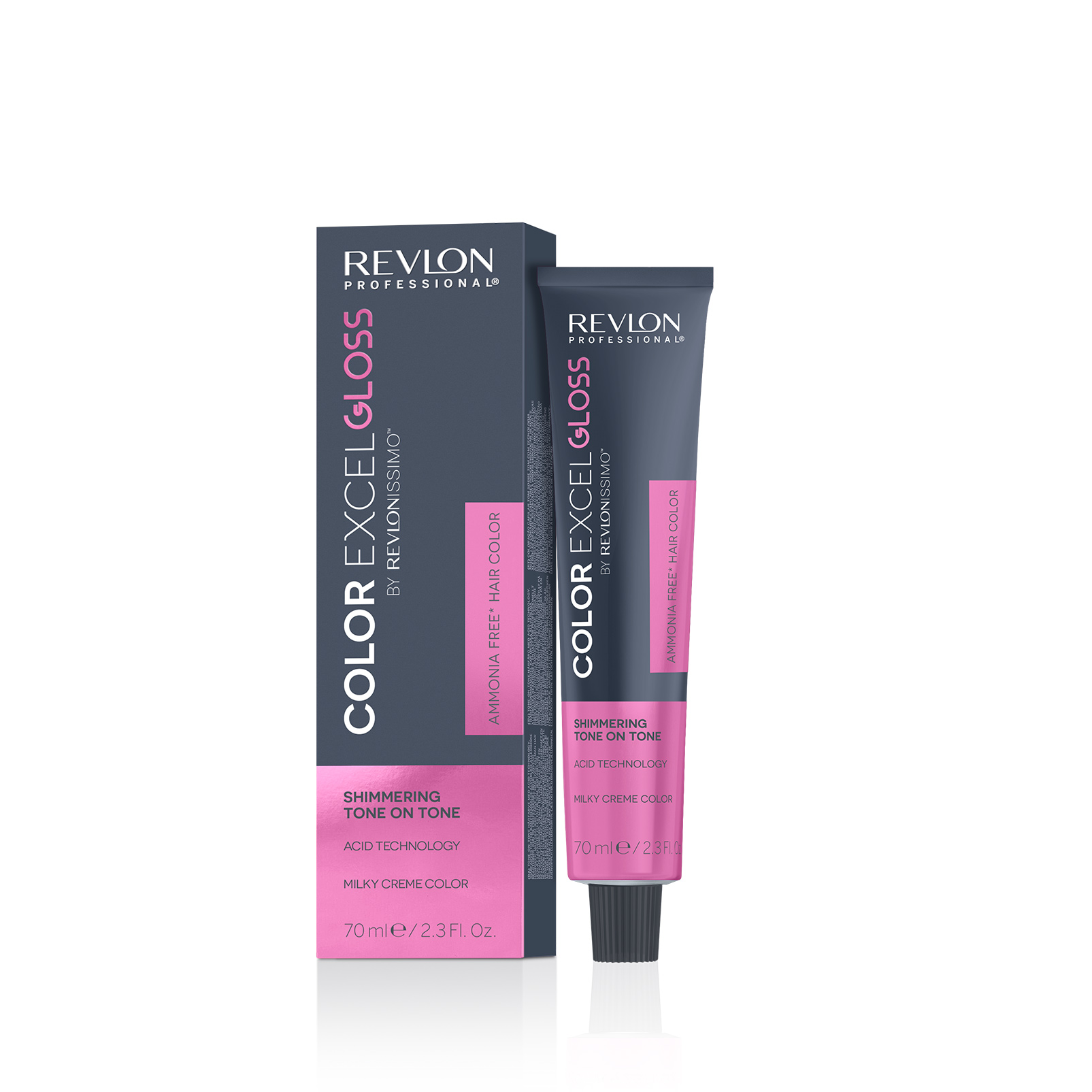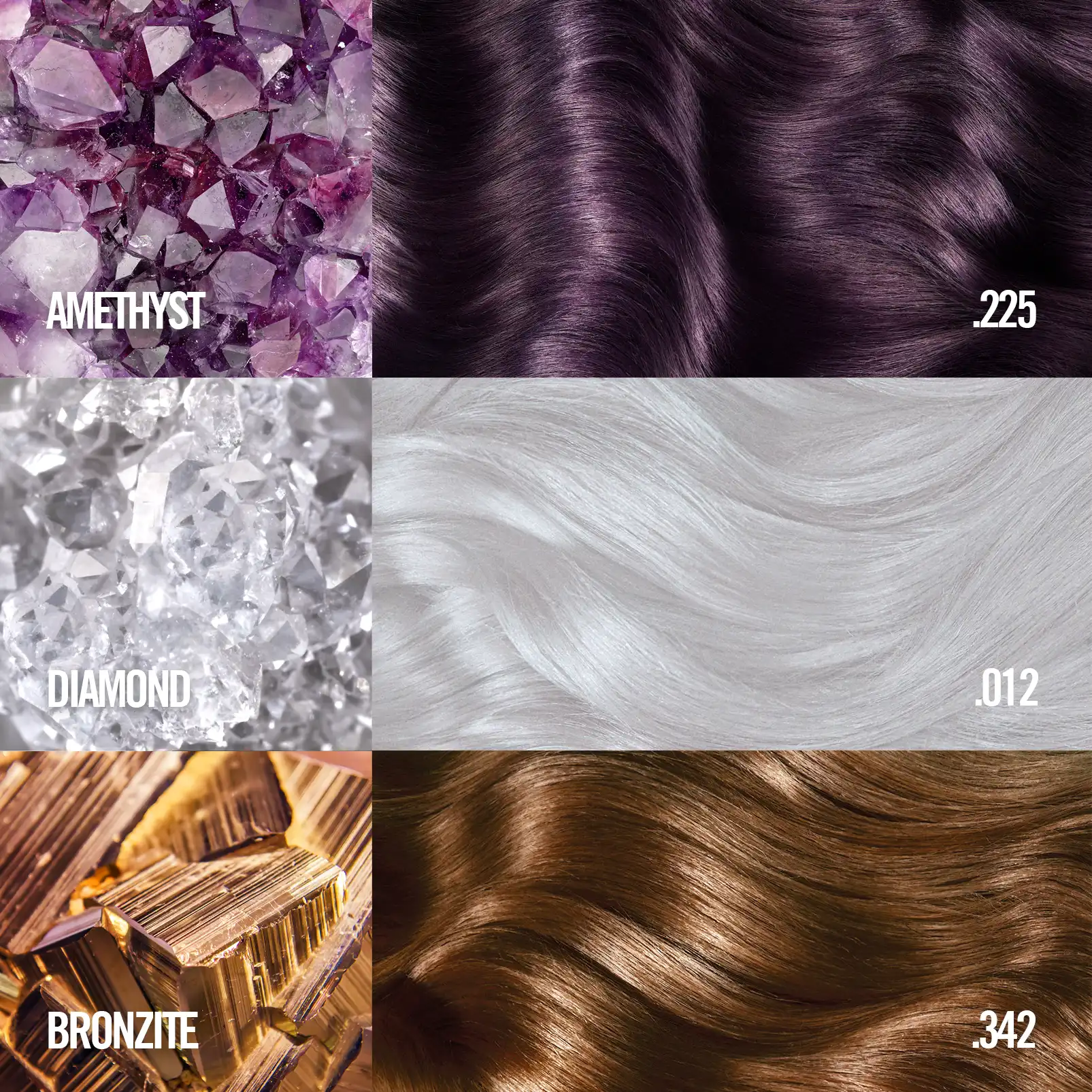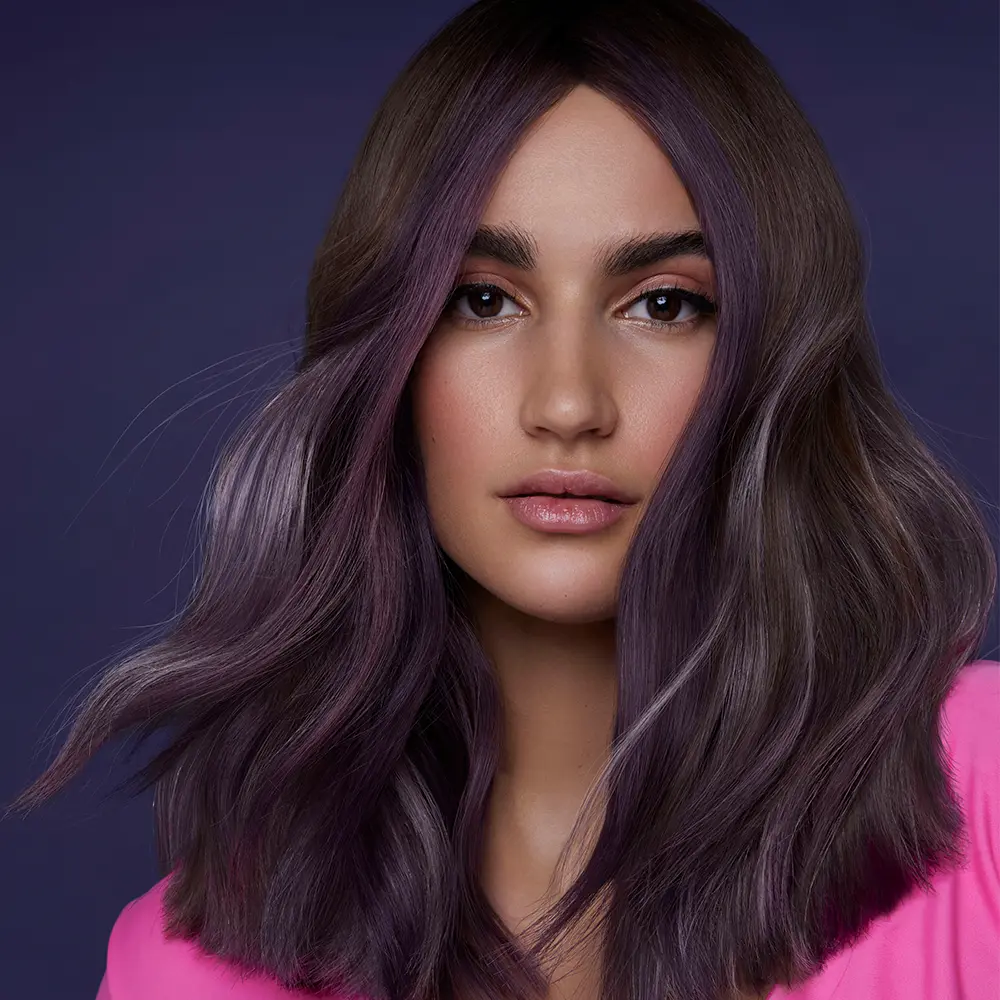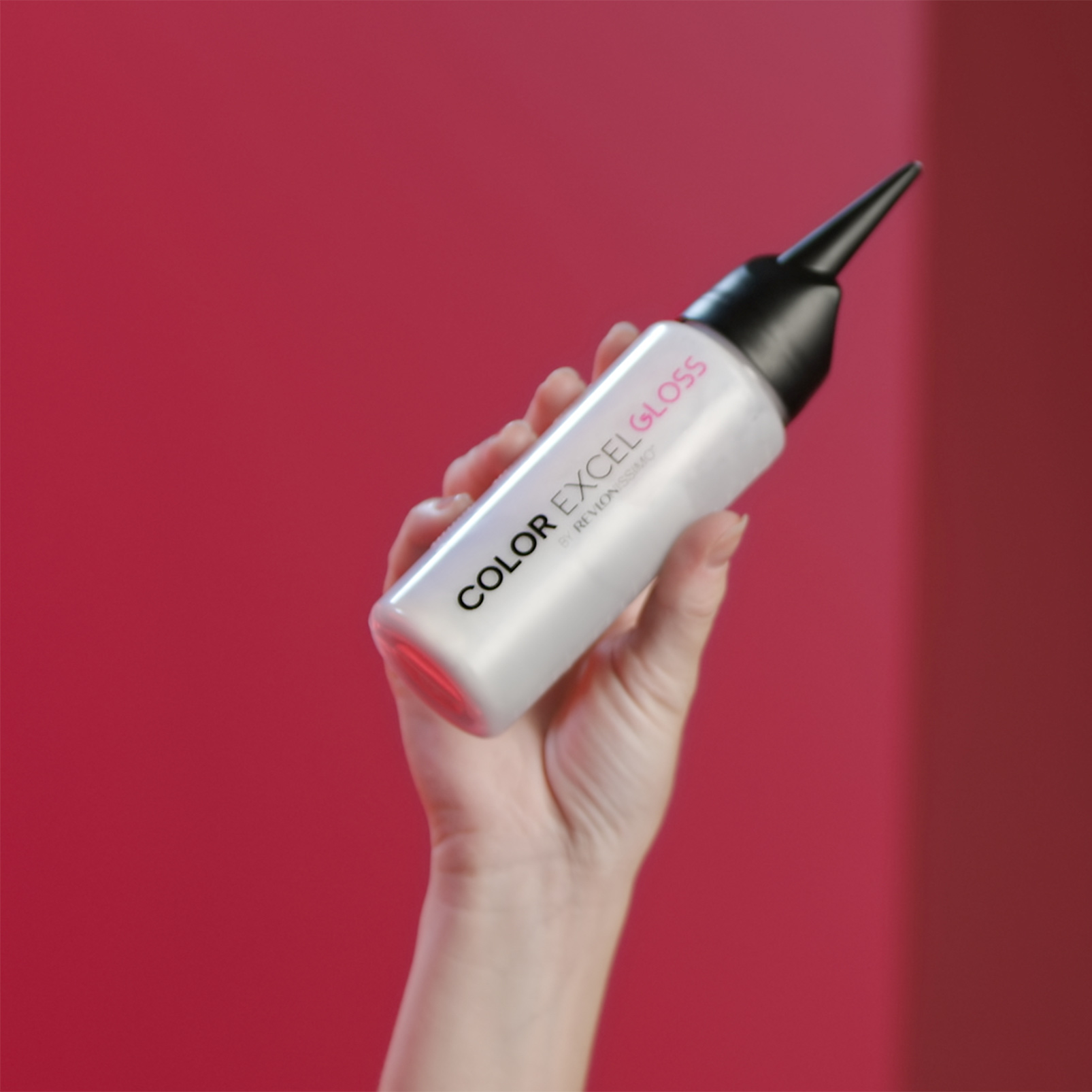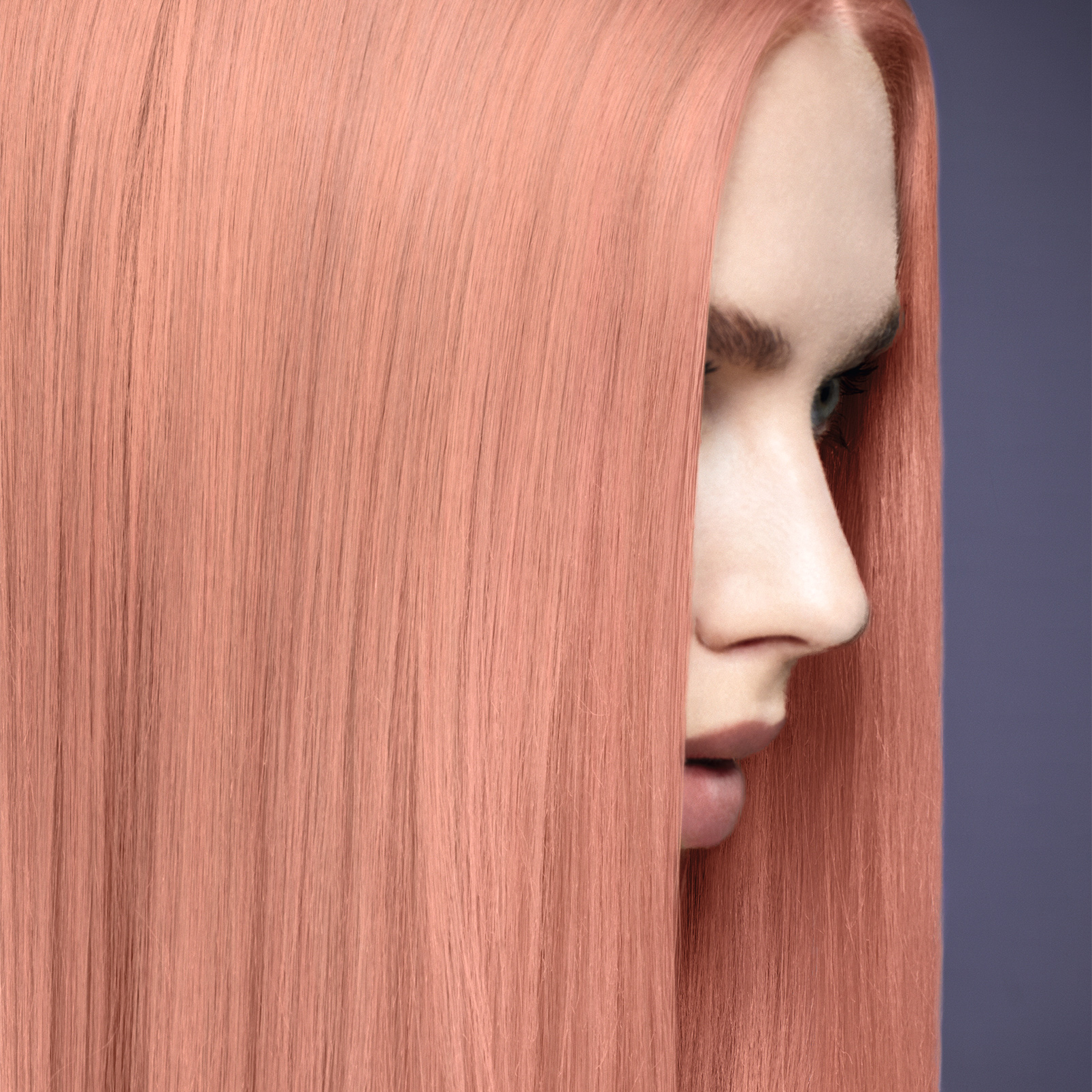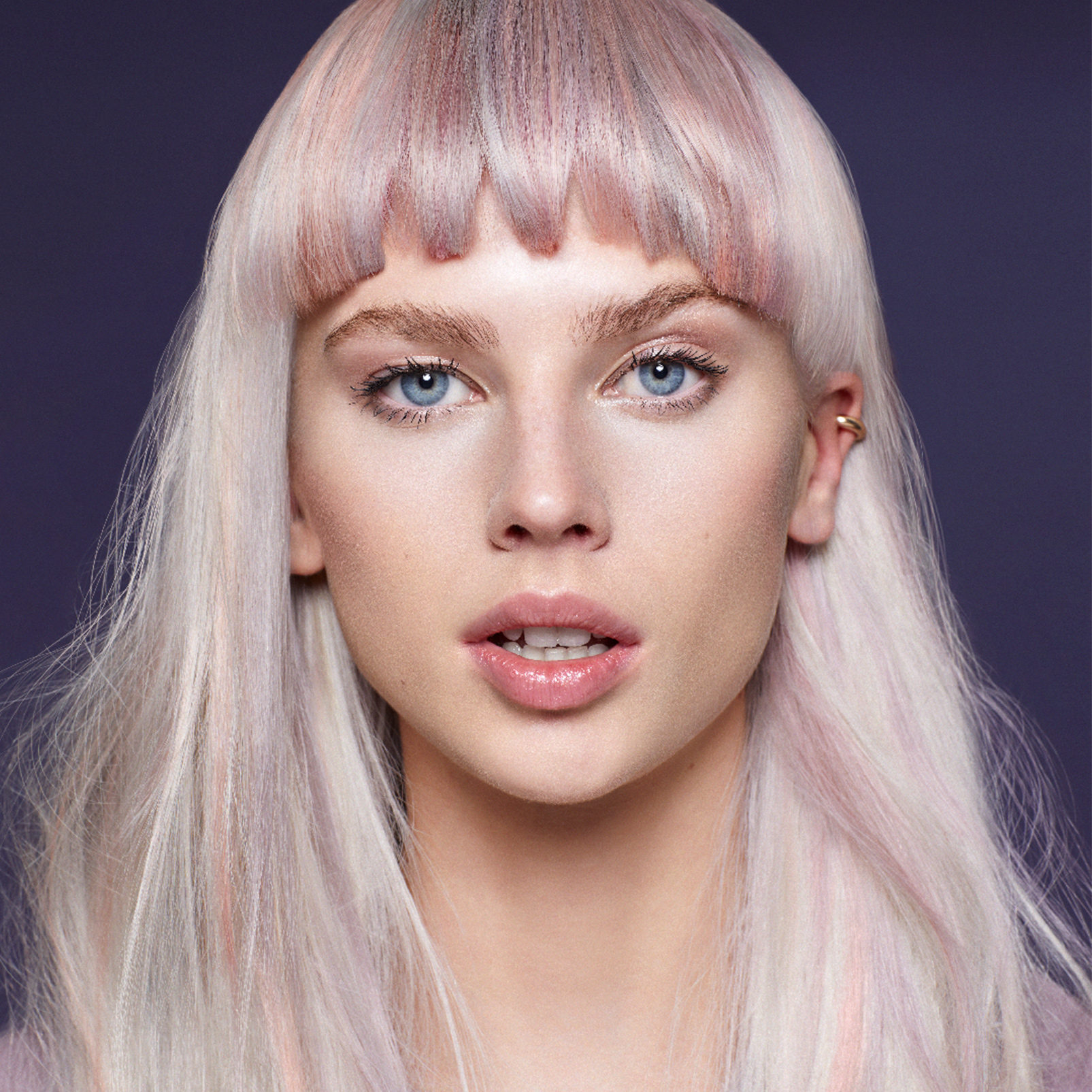 DISCOVER AVAILABLE TONES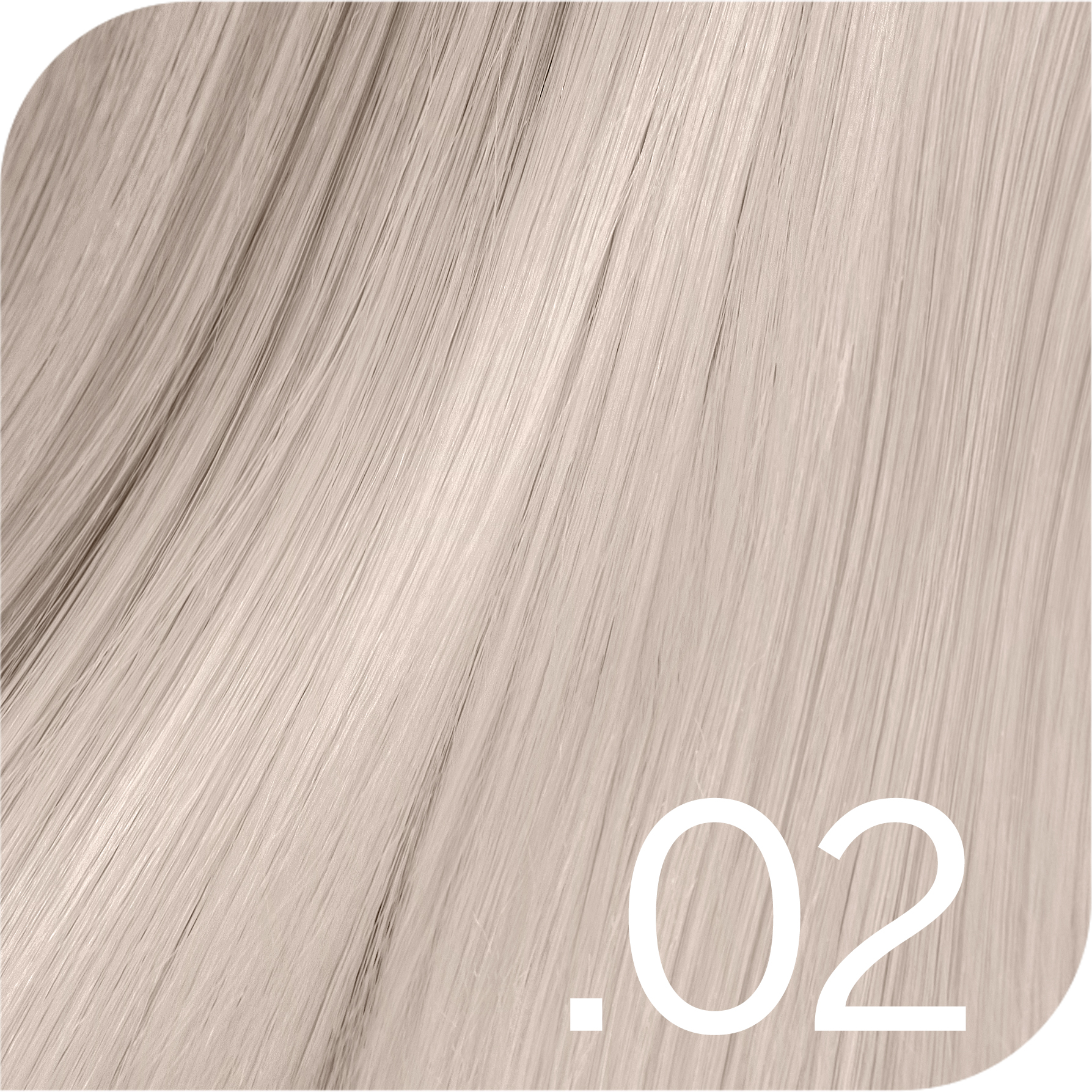 Anti-Yellow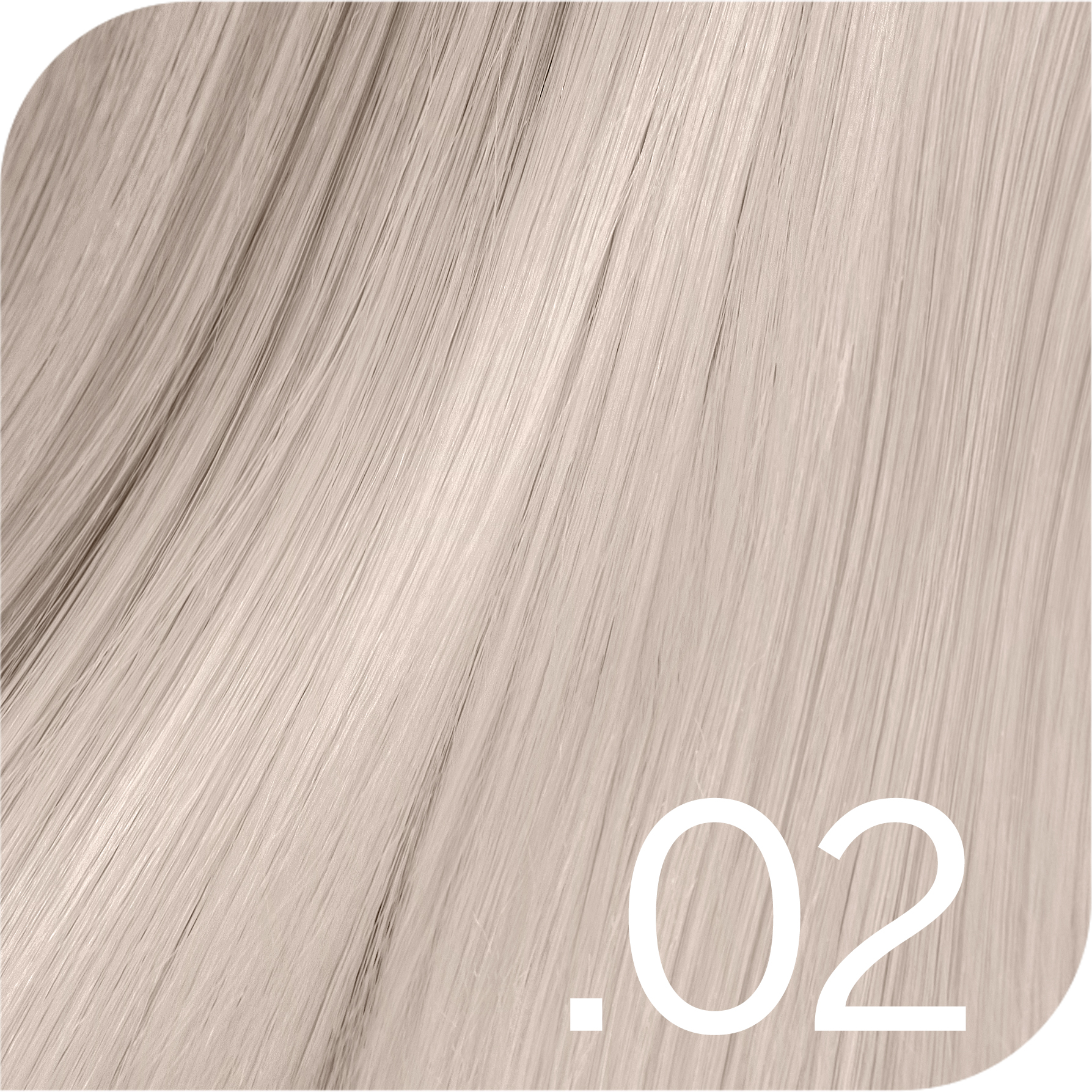 Anti-Yellow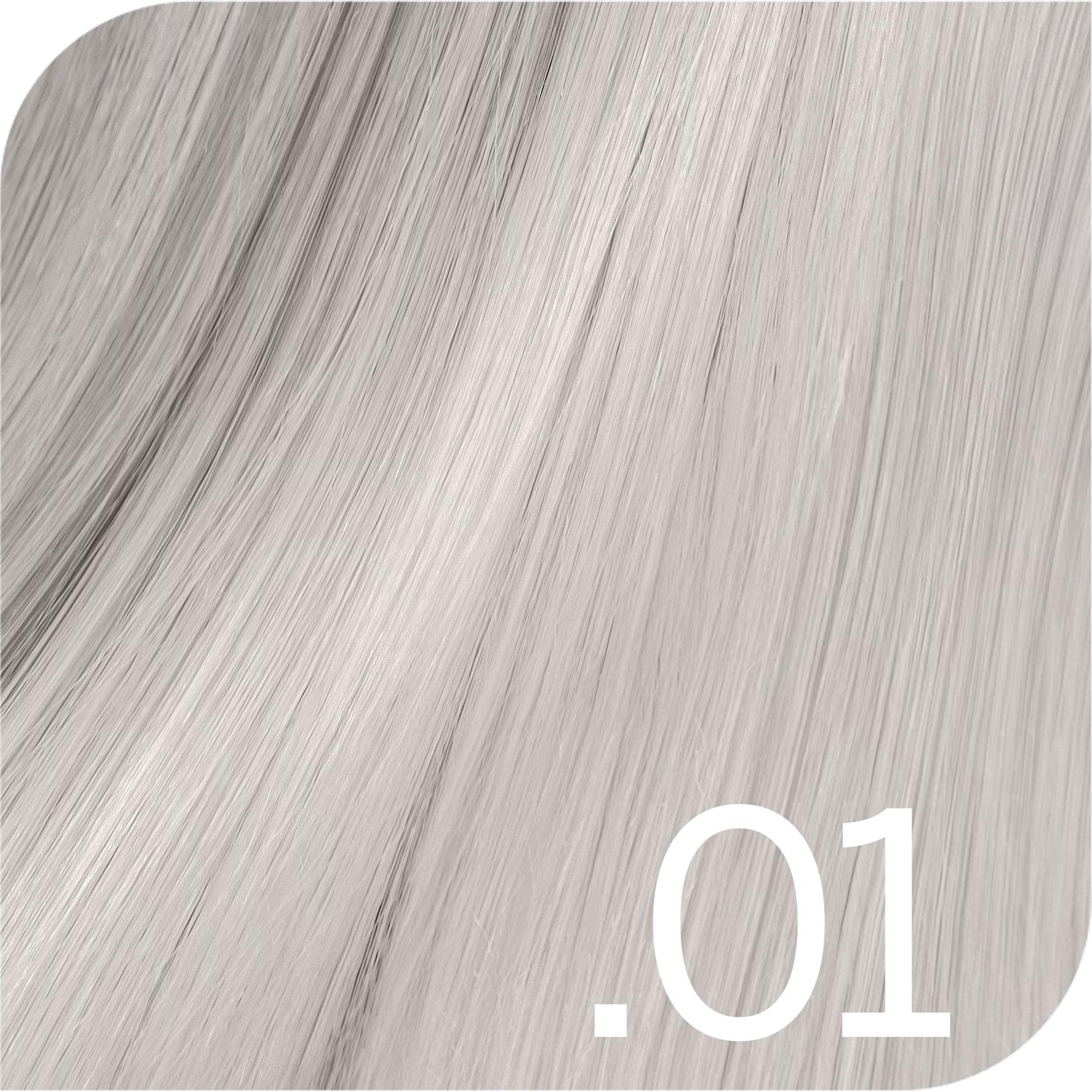 Anti-Orange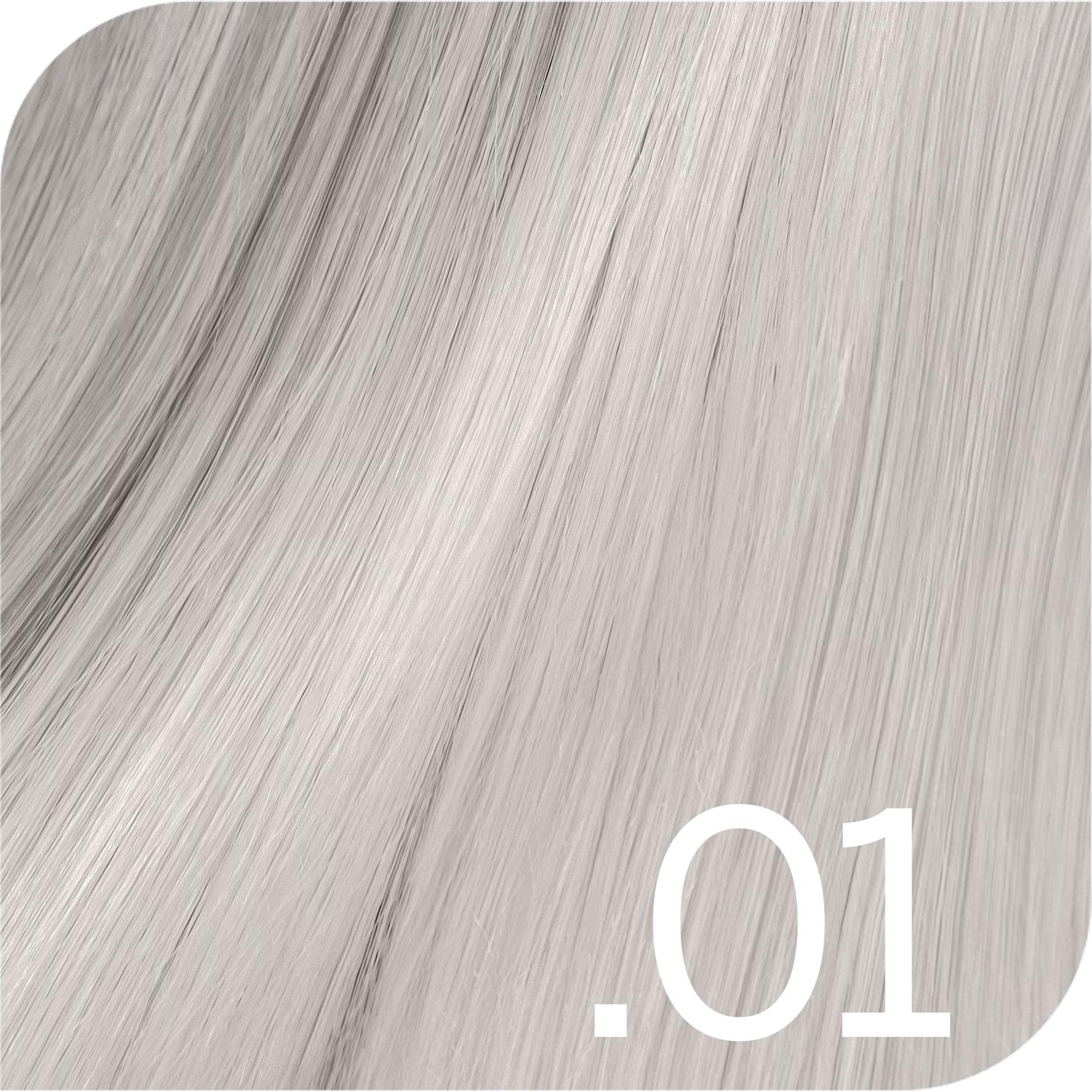 Anti-Orange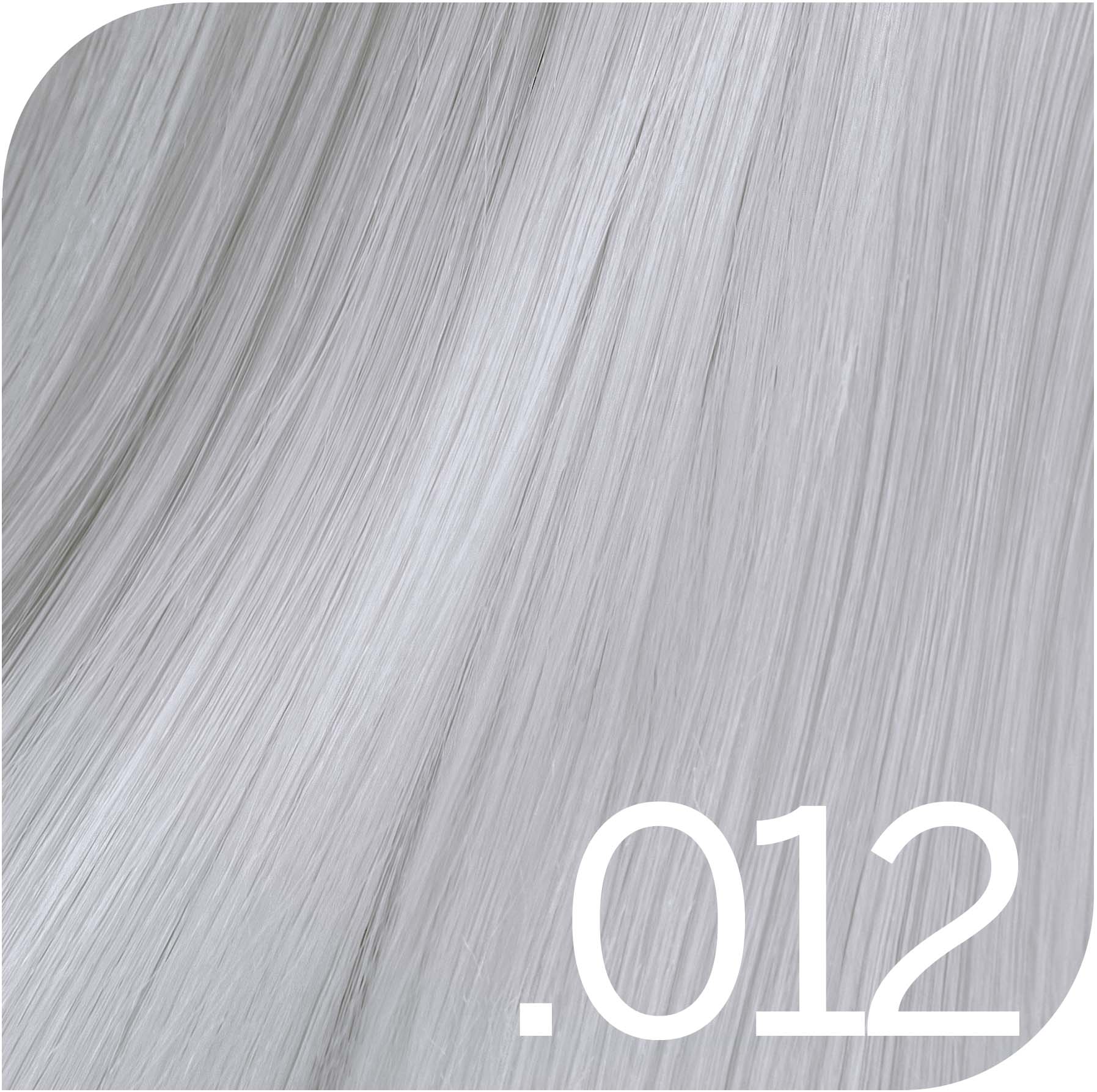 Diamond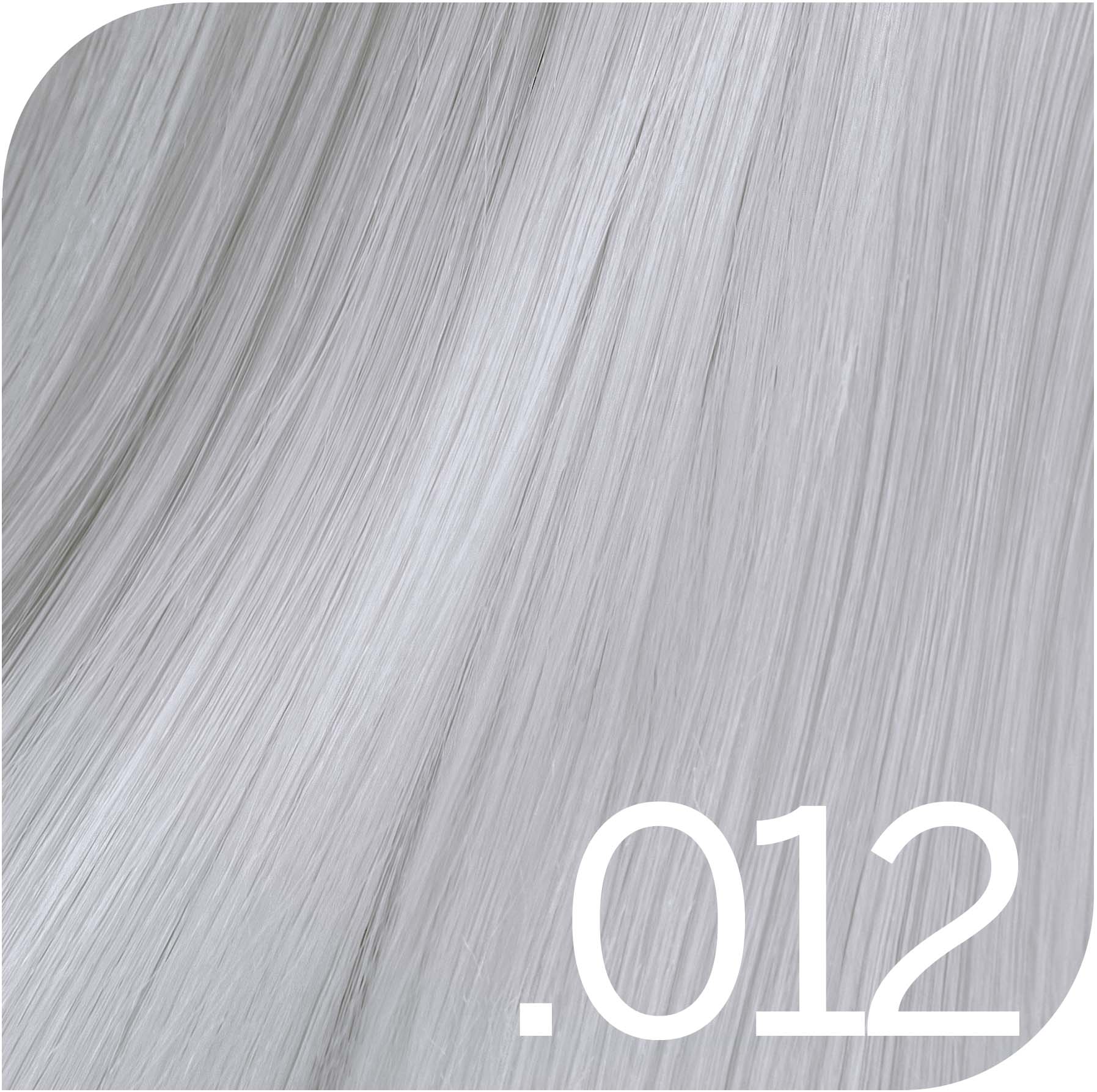 Diamond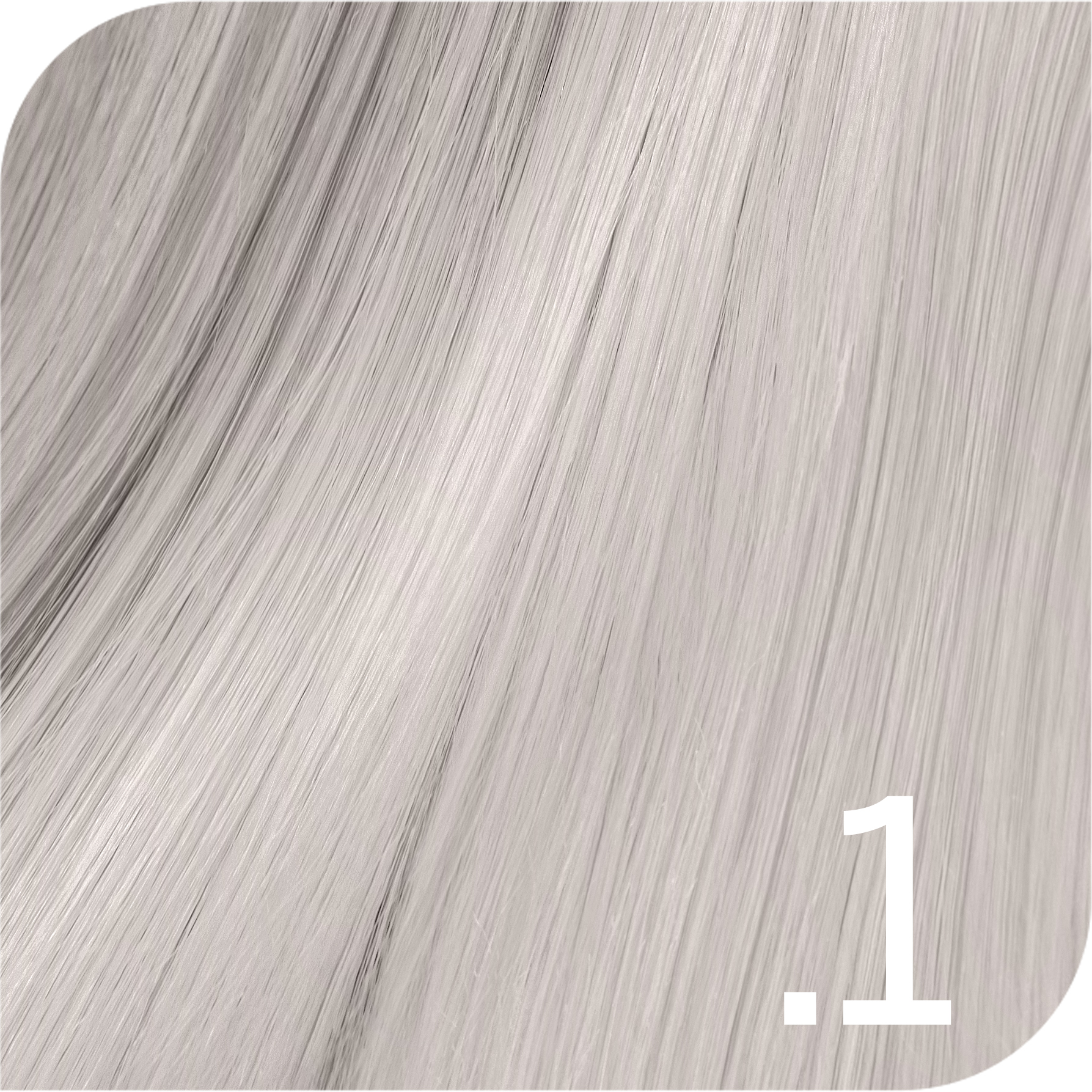 Anti-Red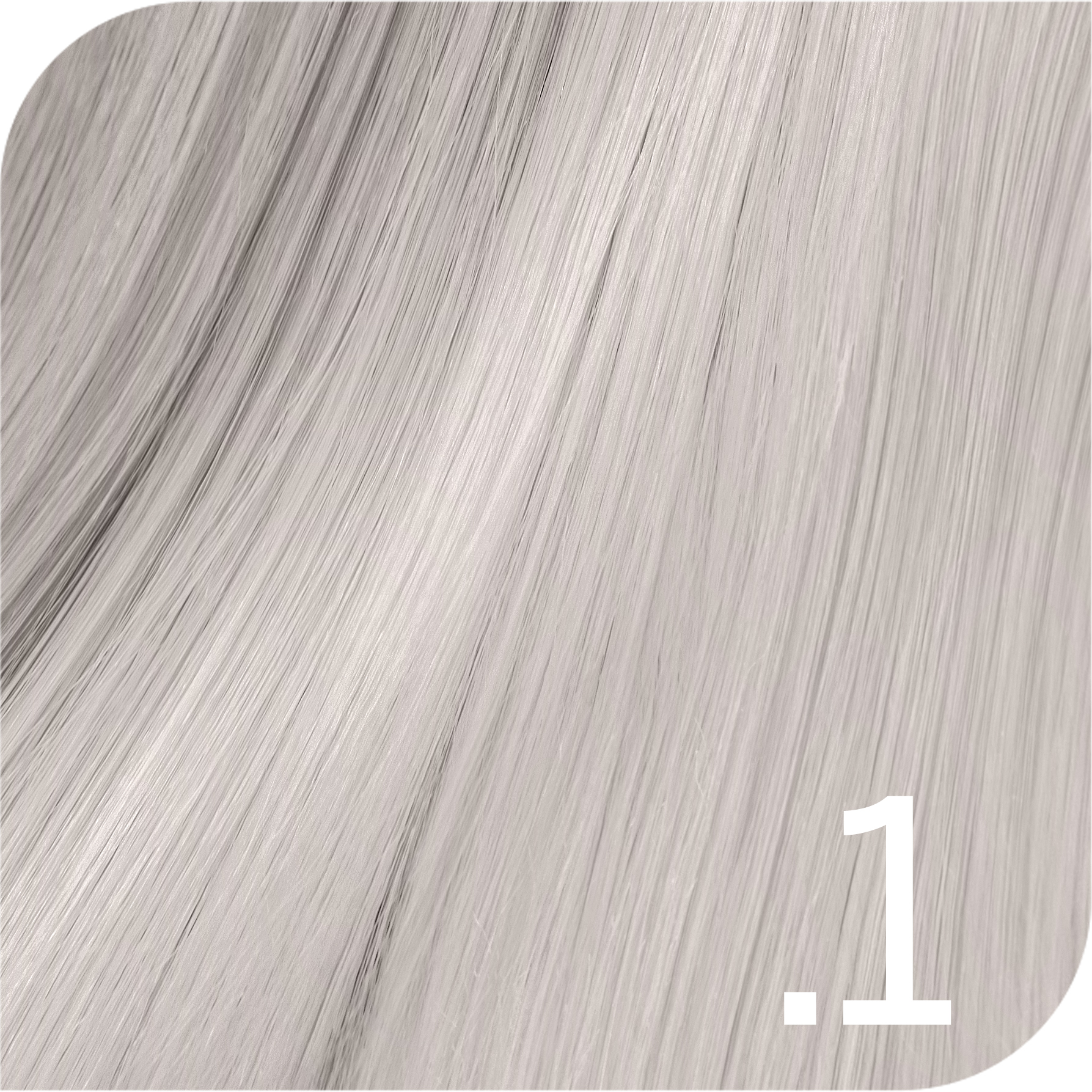 Anti-Red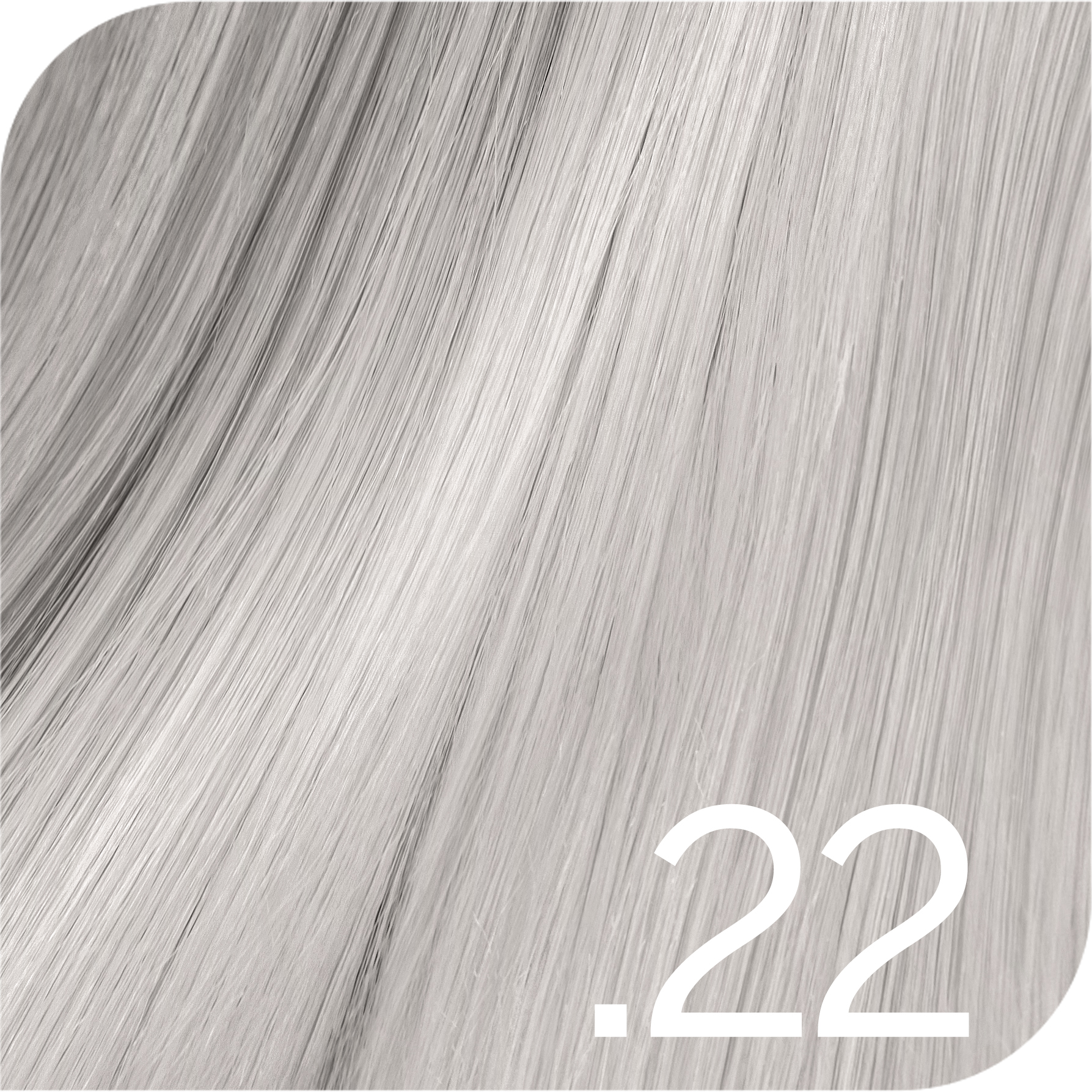 Intense Iridescent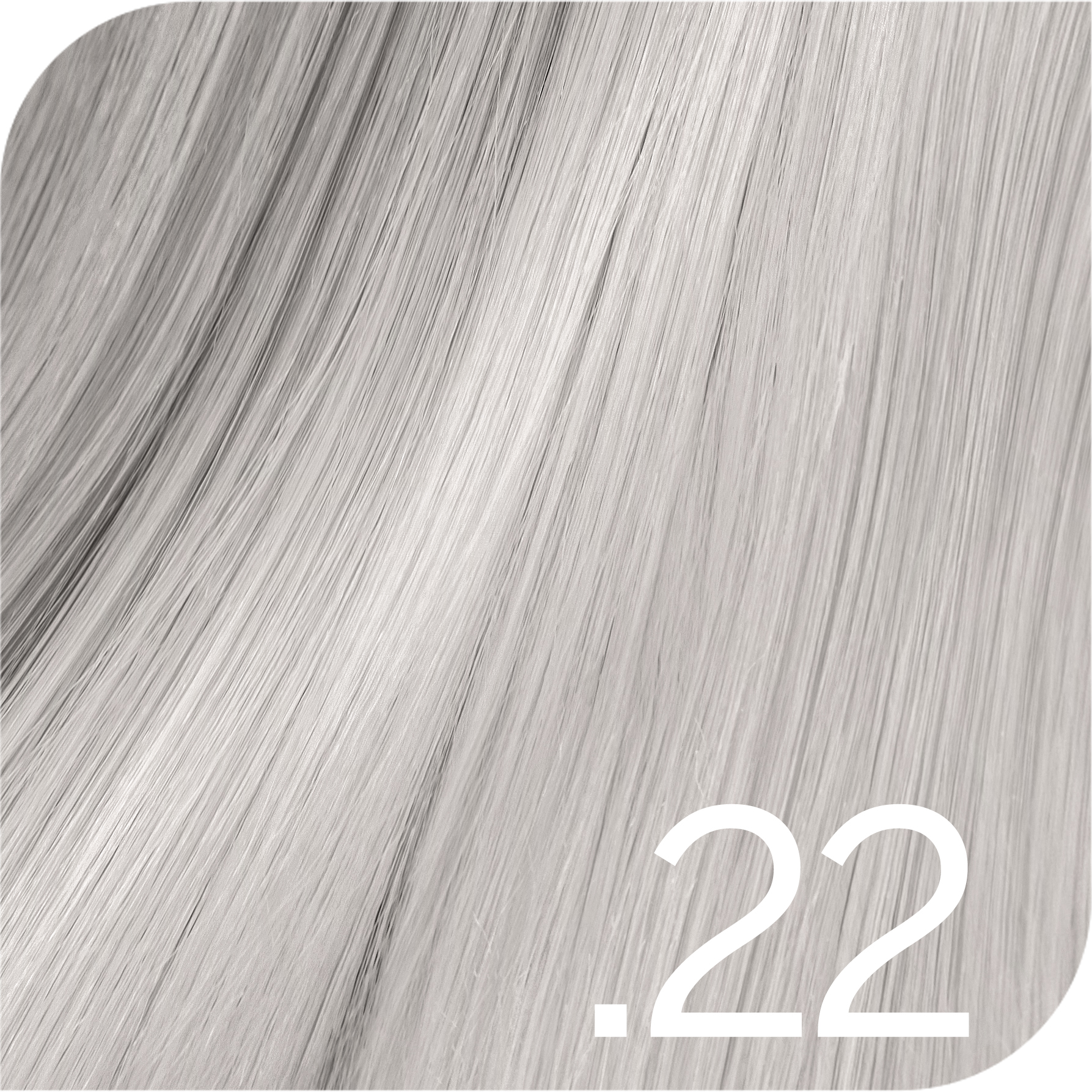 Intense Iridescent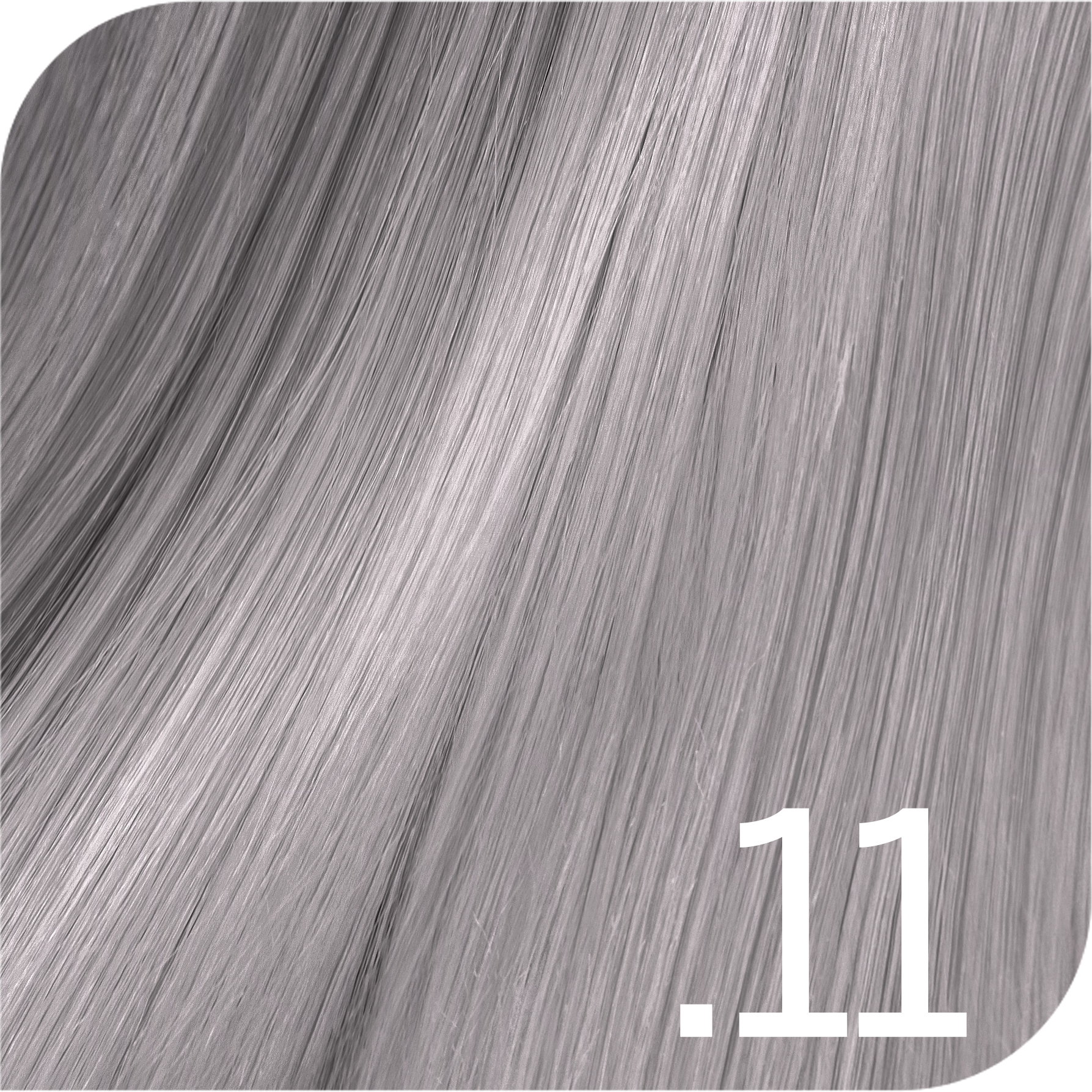 Silver Ash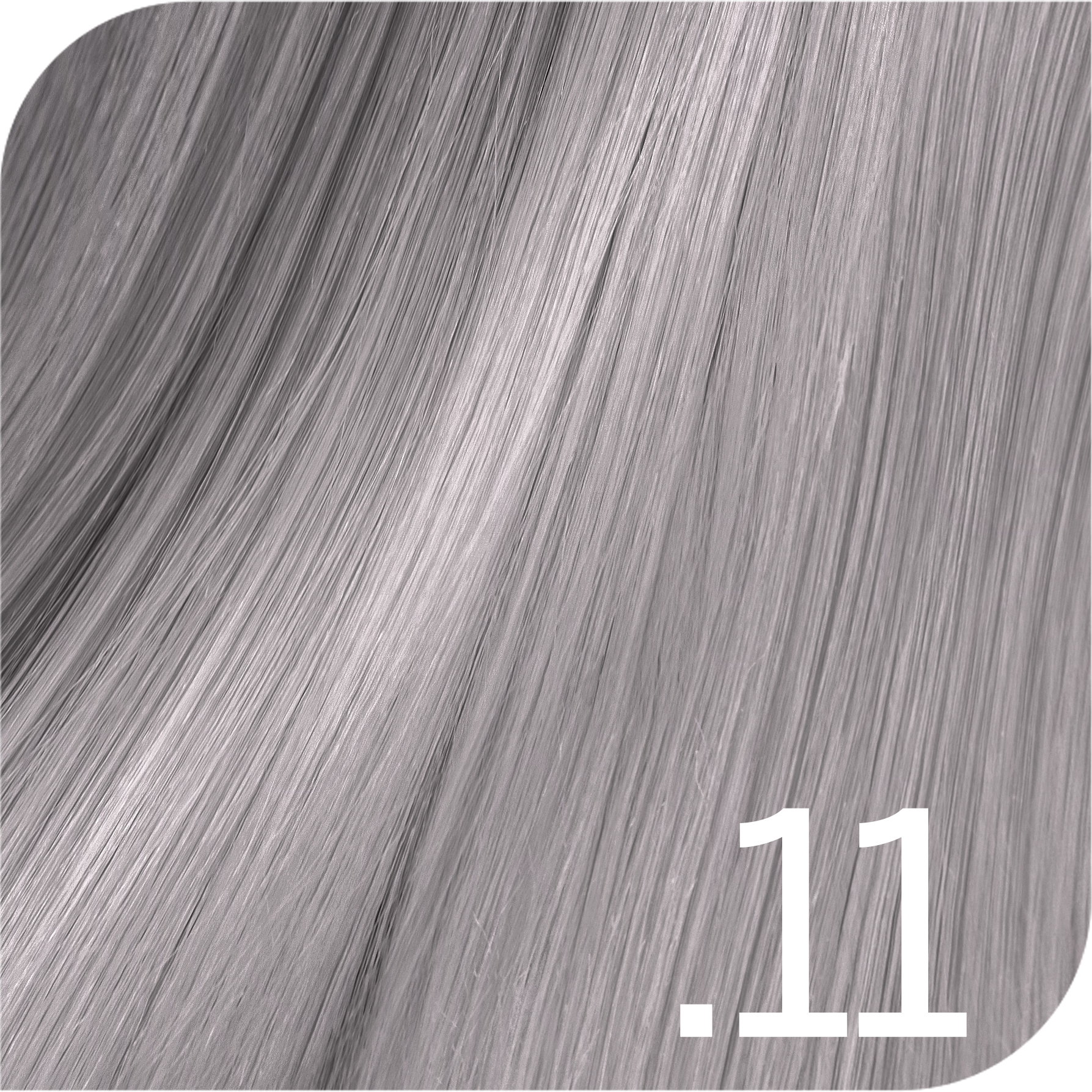 Silver Ash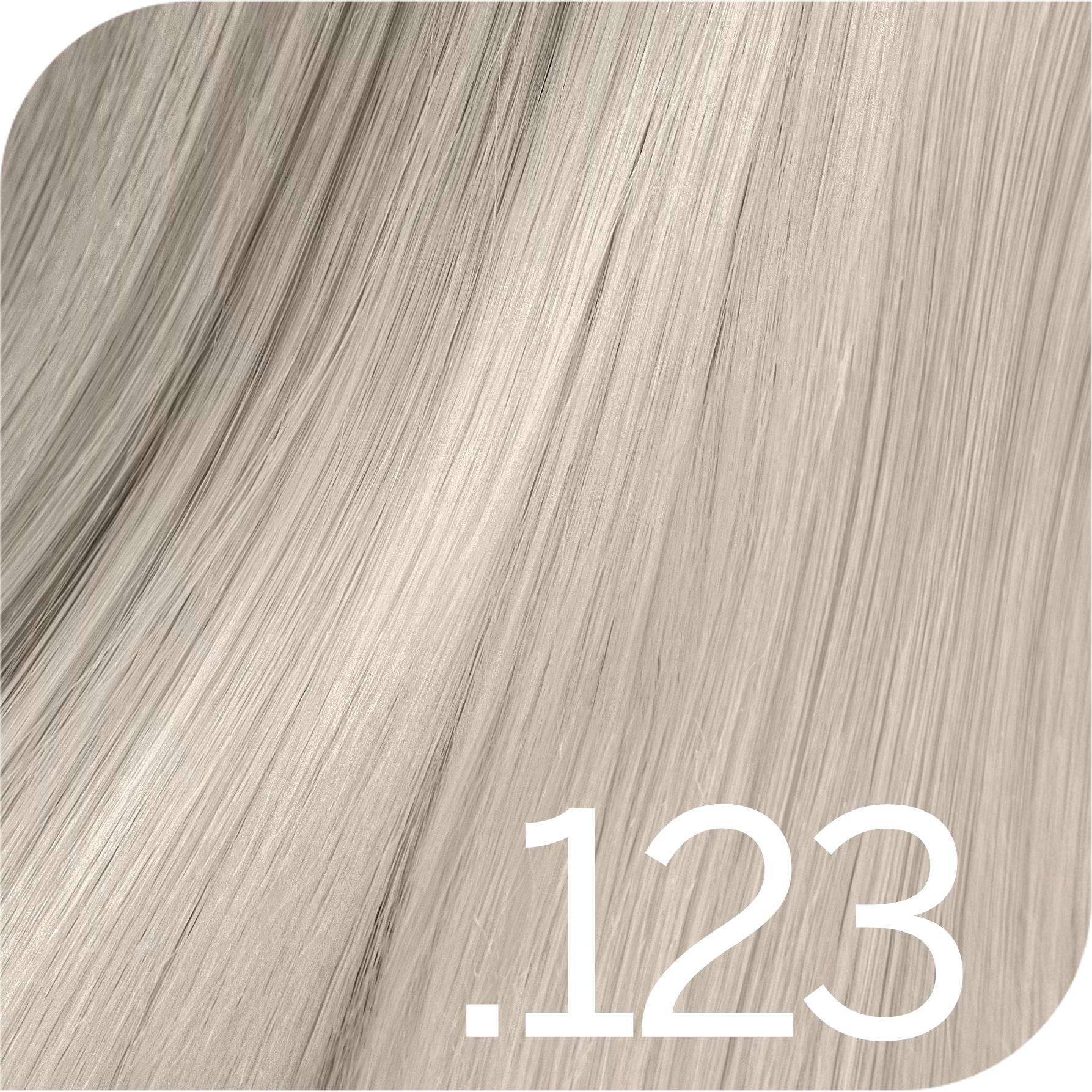 Nude Satin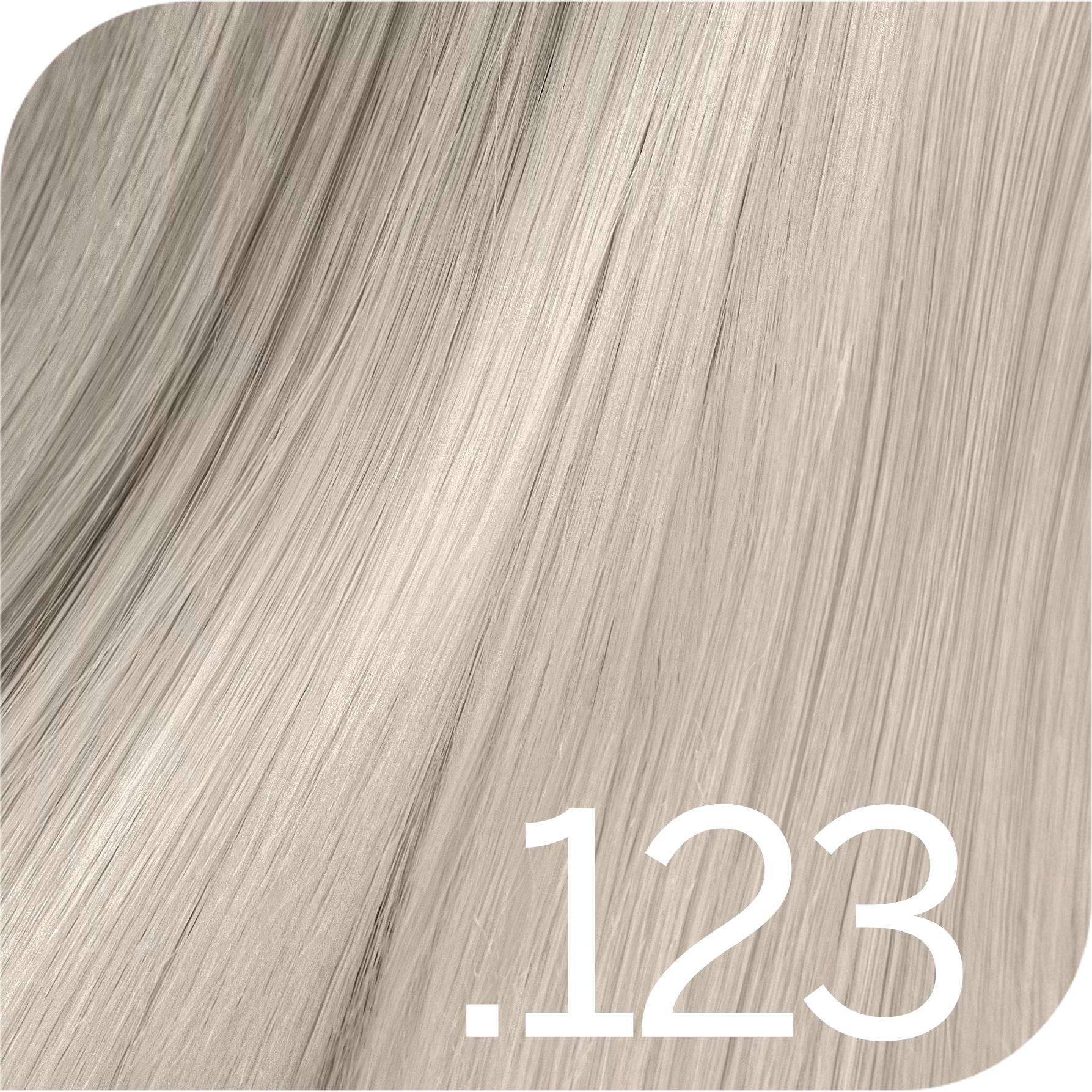 Nude Satin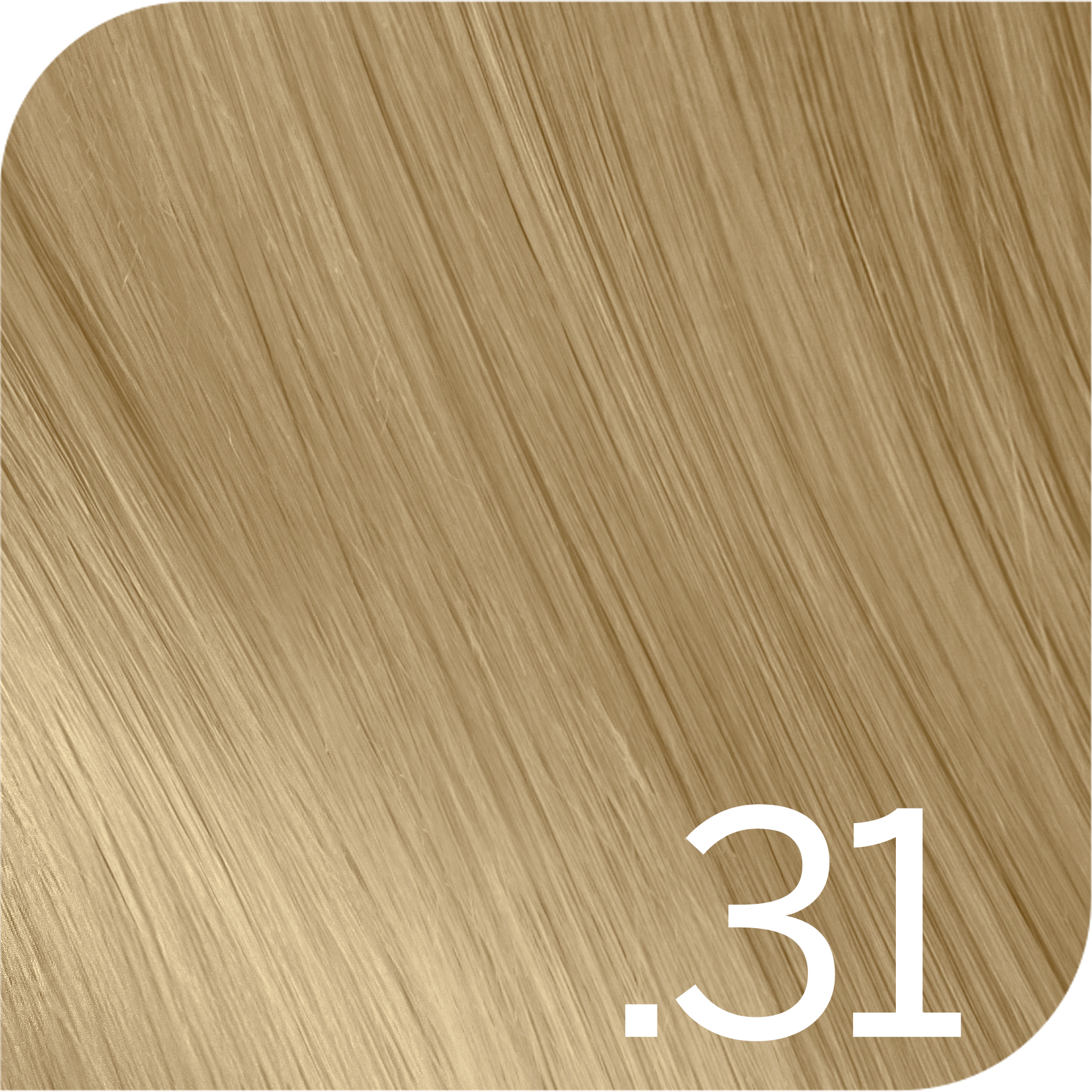 Sand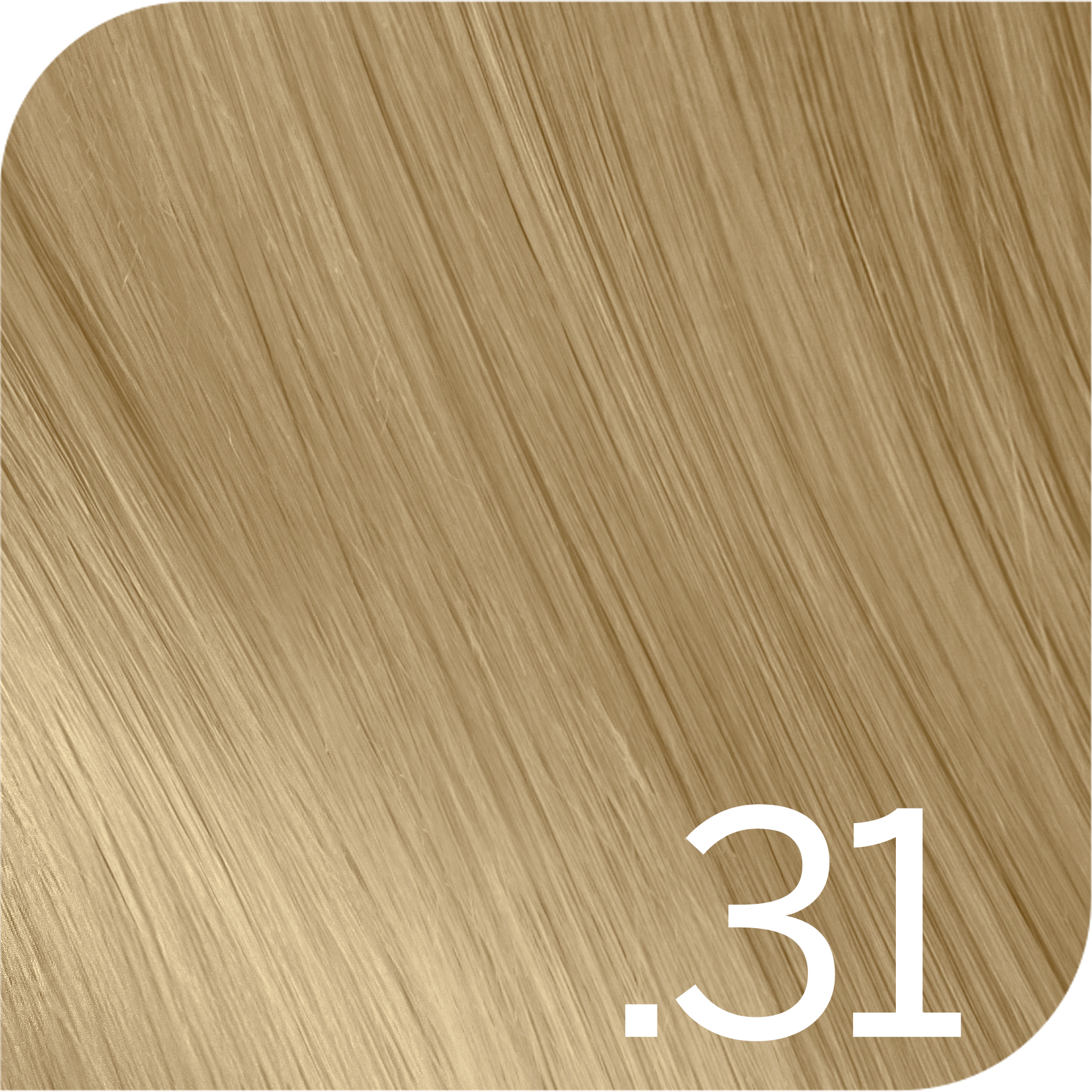 Sand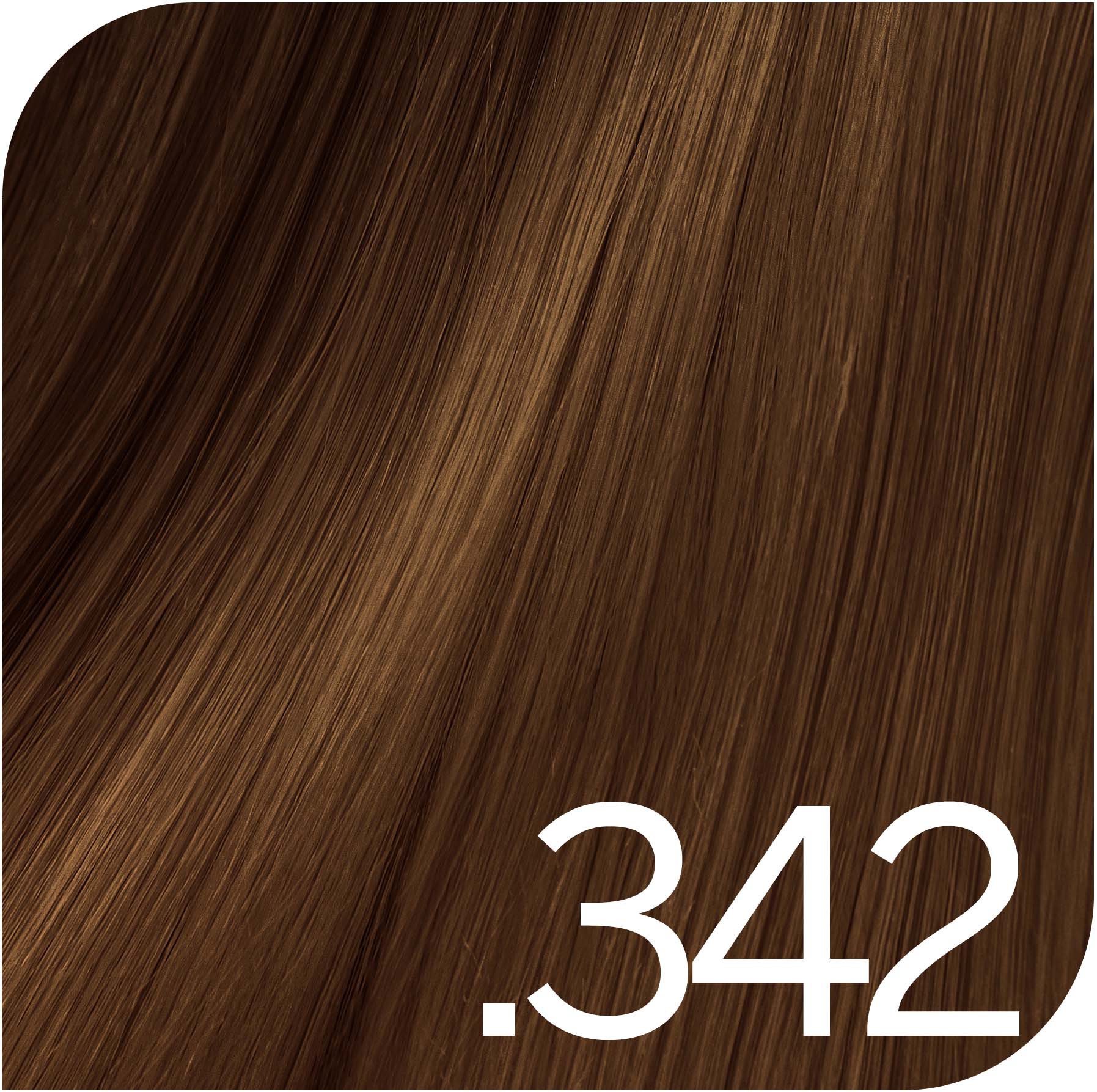 Bronzite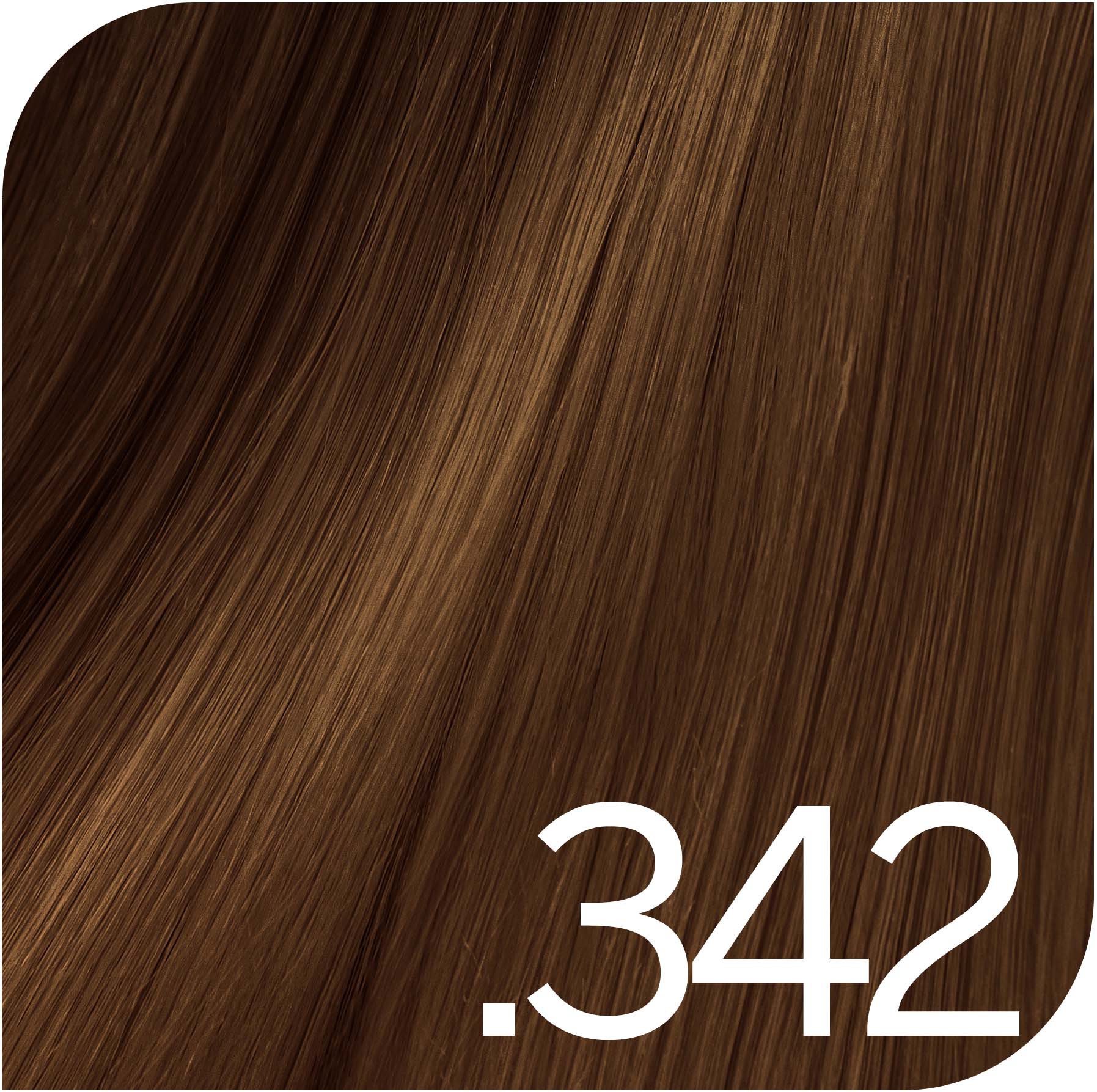 Bronzite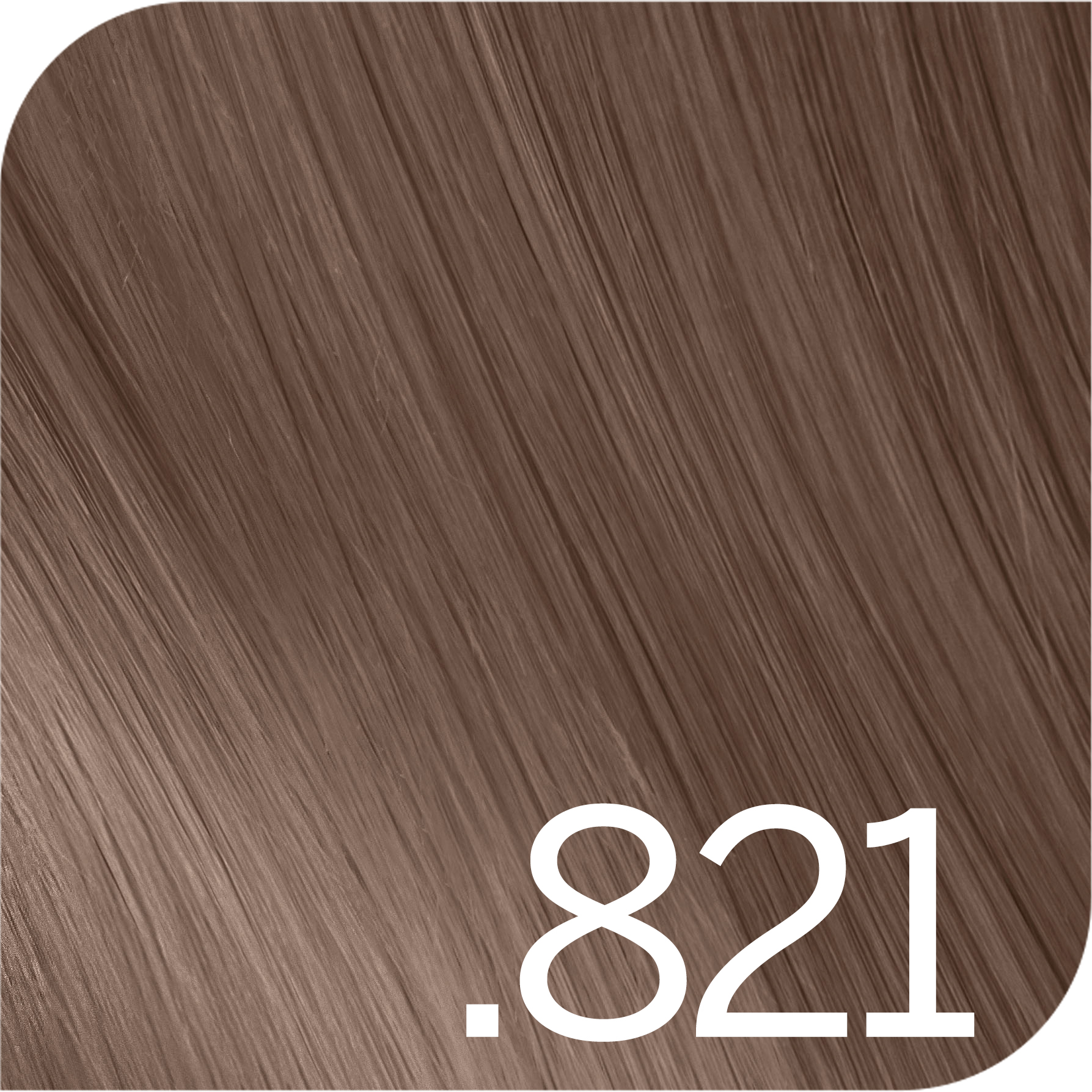 Mushroom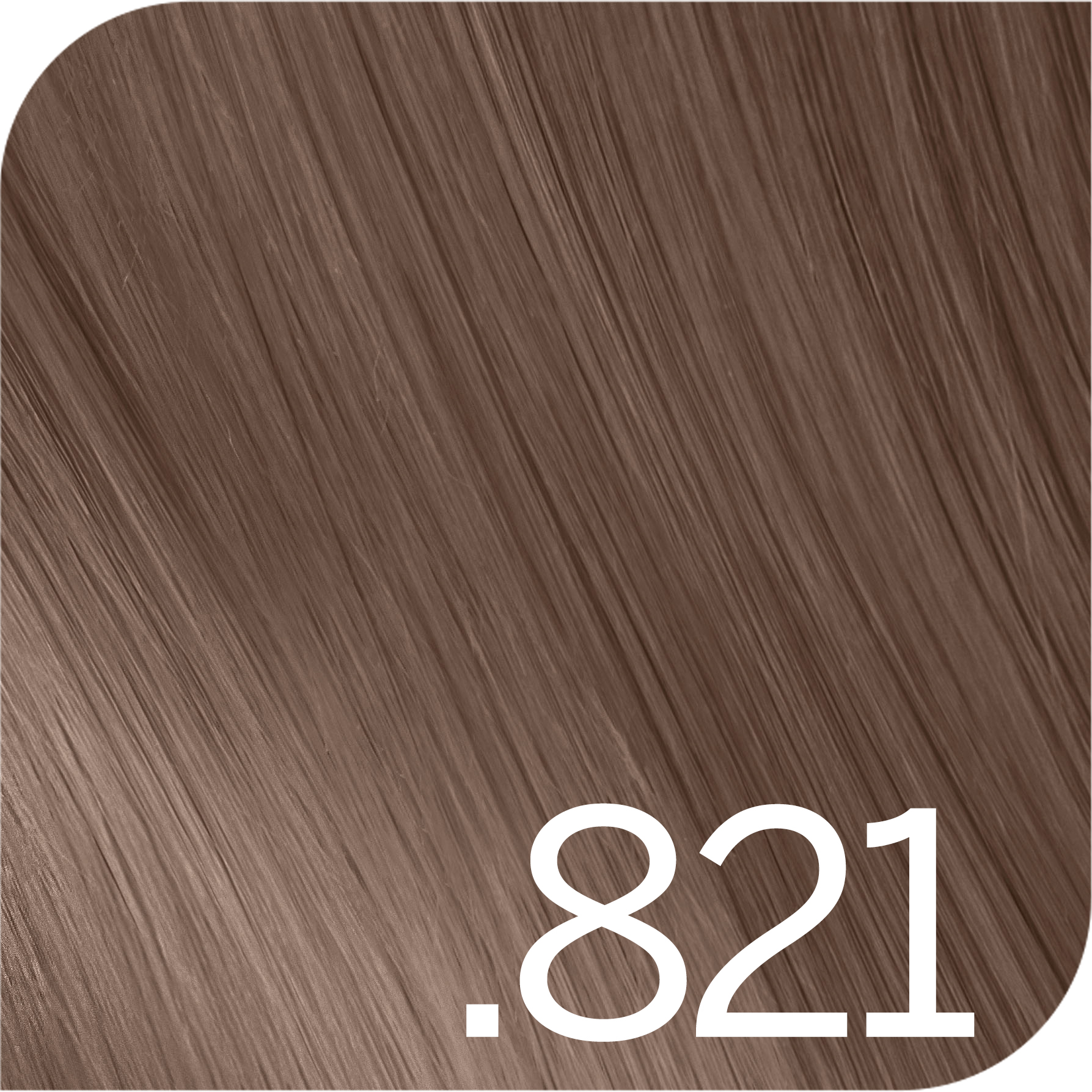 Mushroom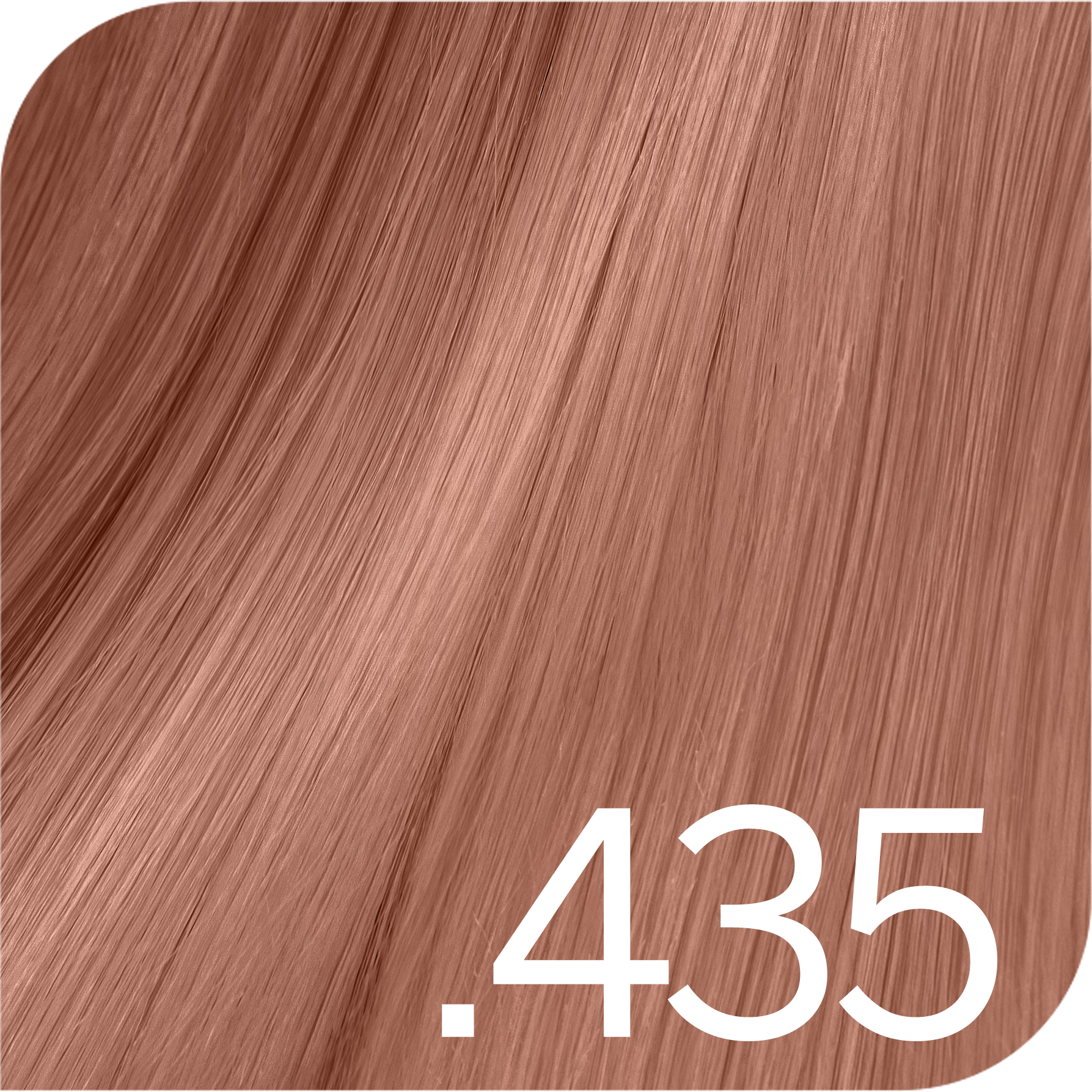 Peach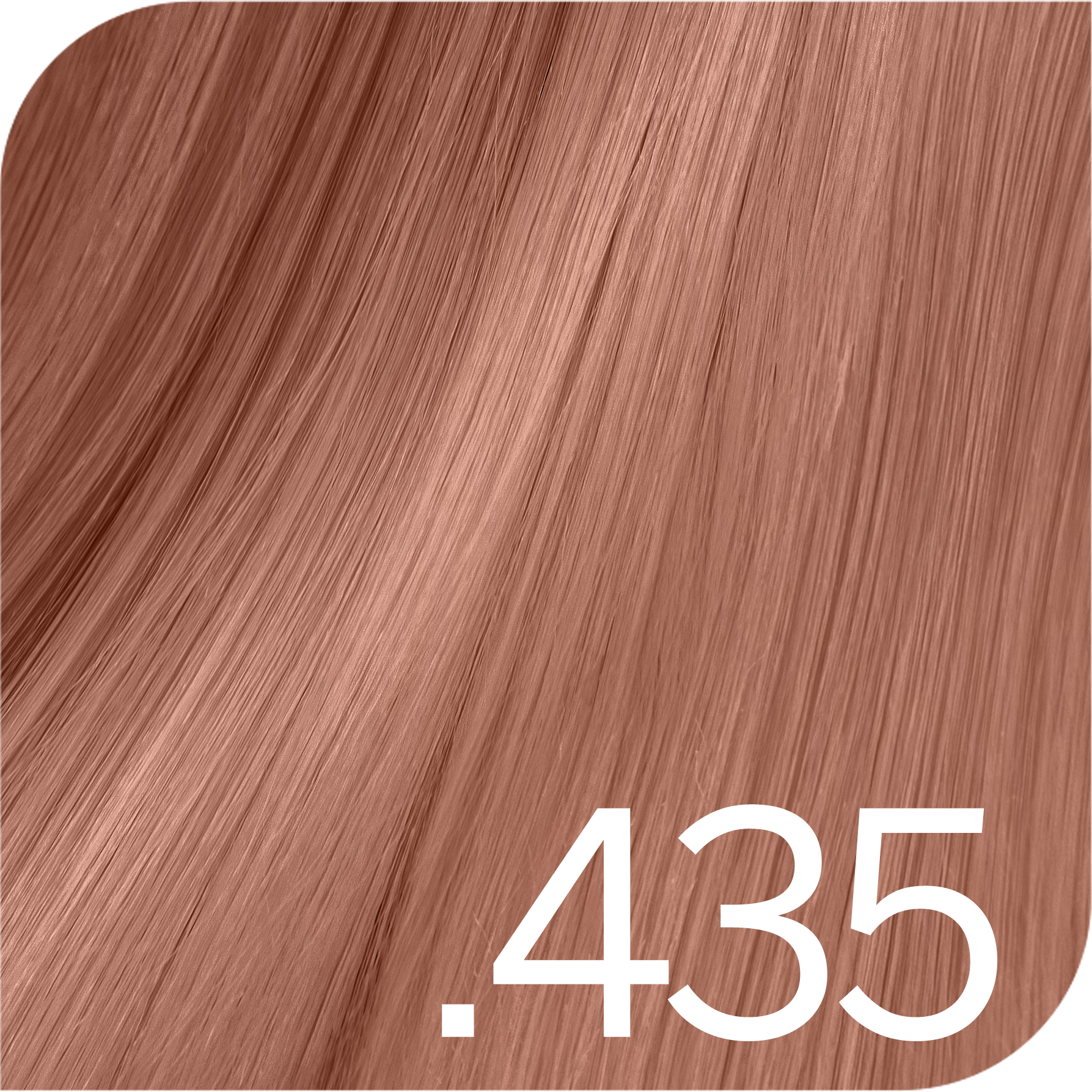 Peach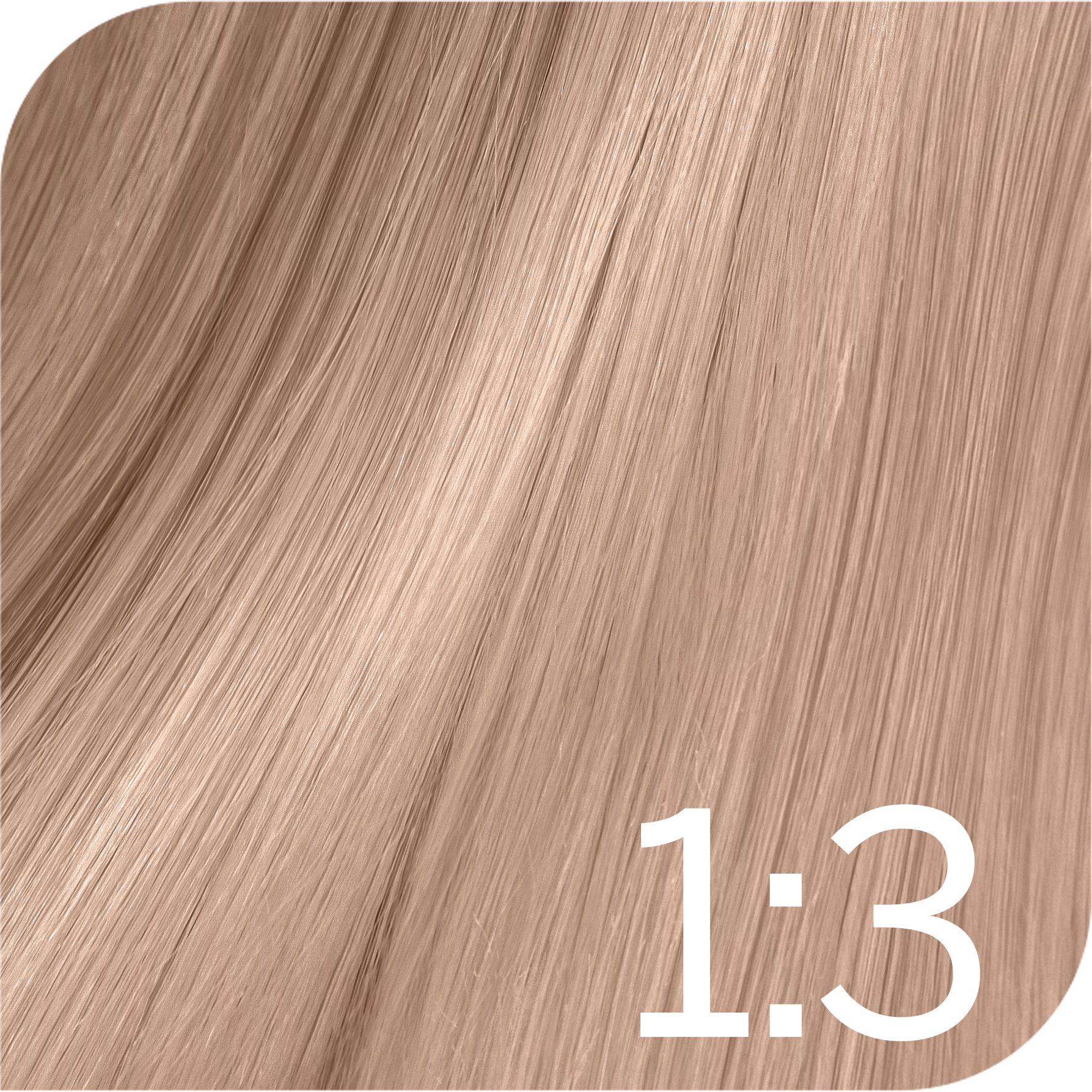 Peach + Clear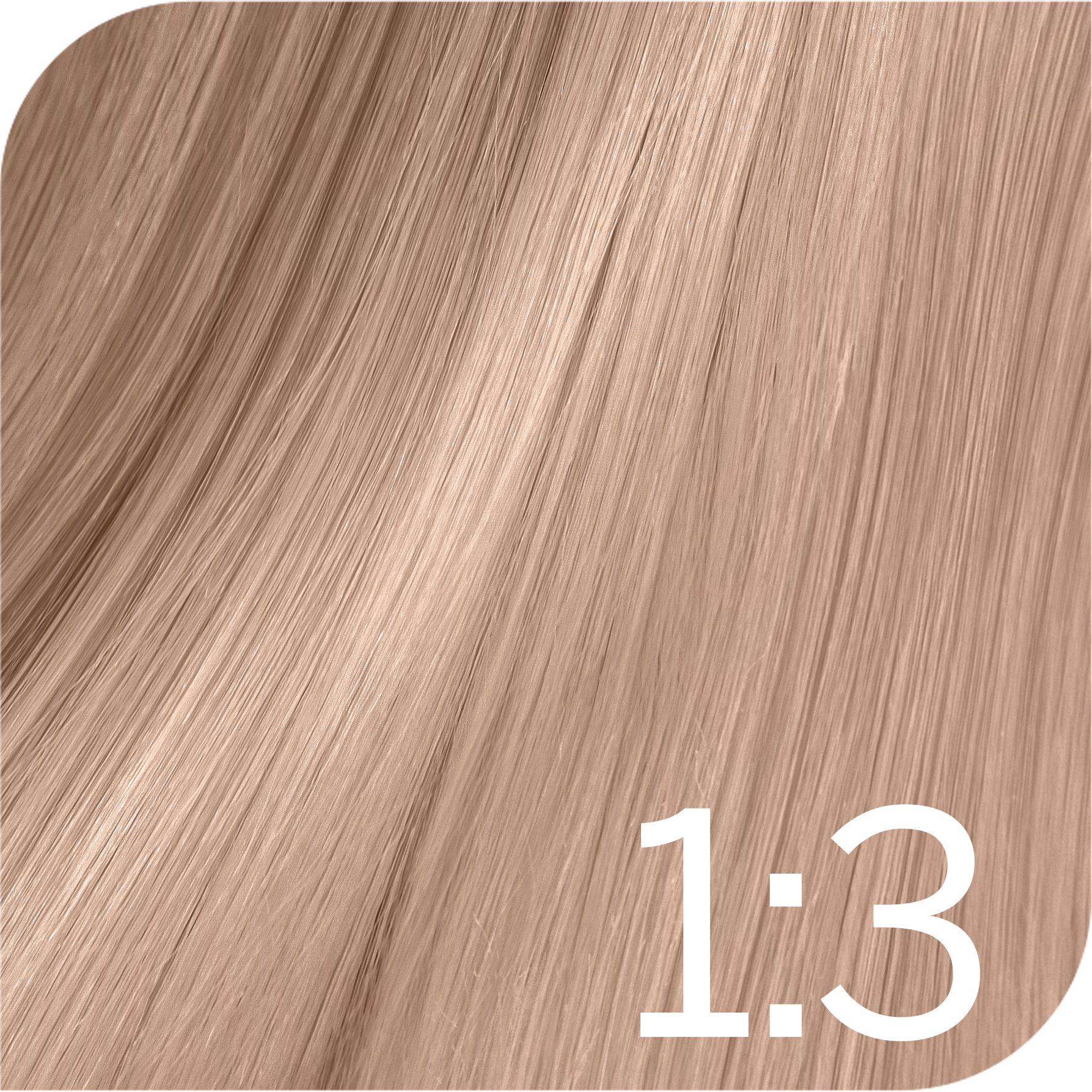 Peach + Clear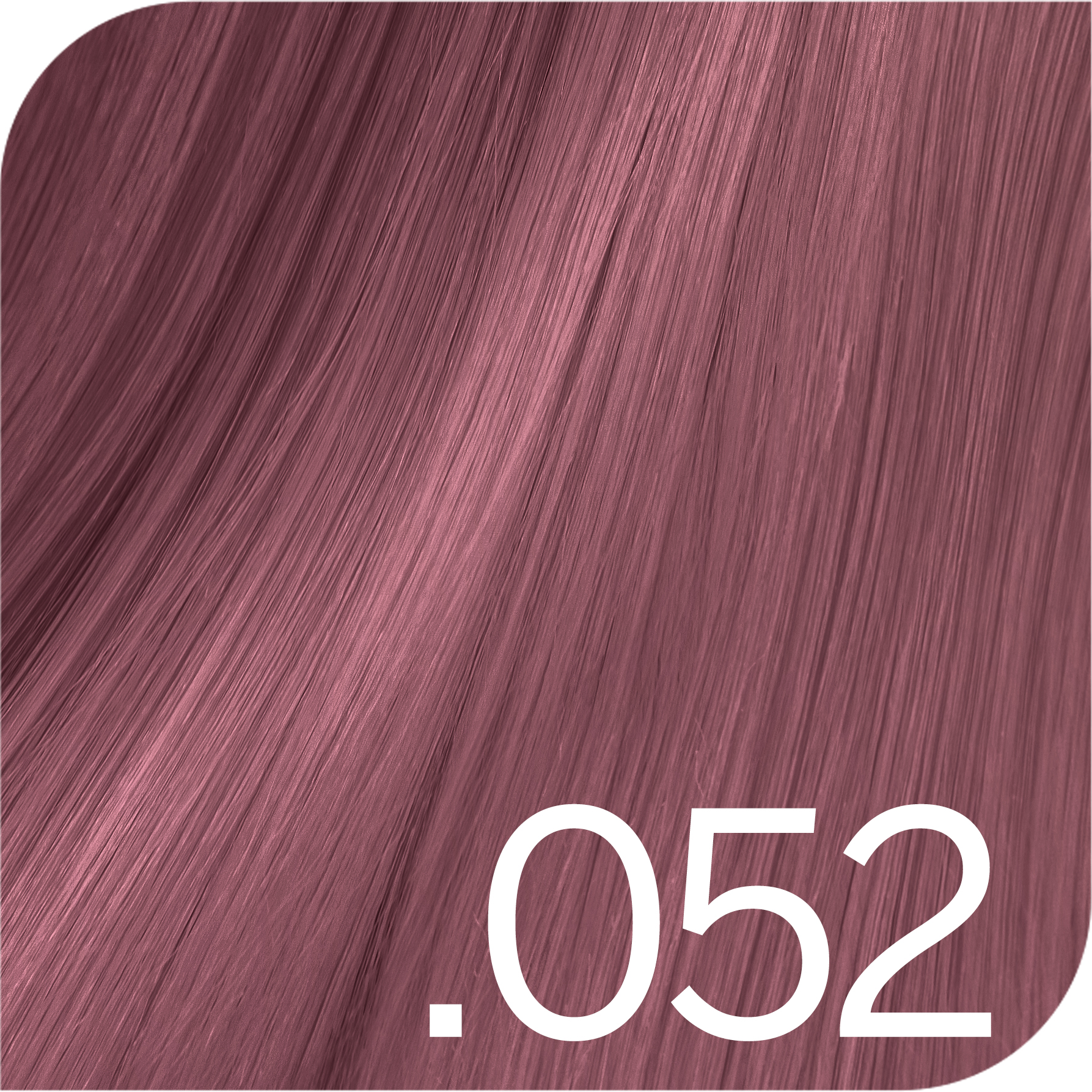 Raspberry Pink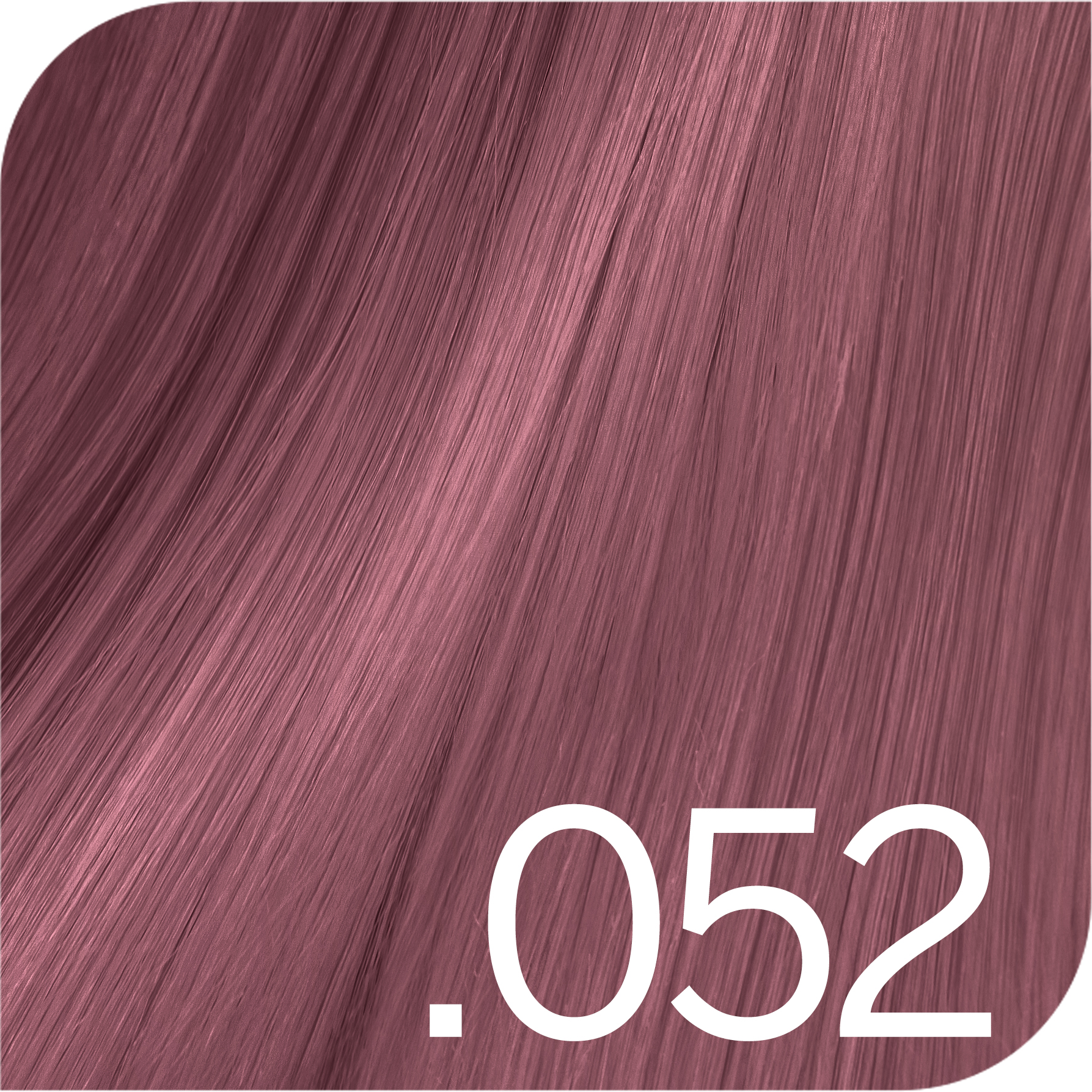 Raspberry Pink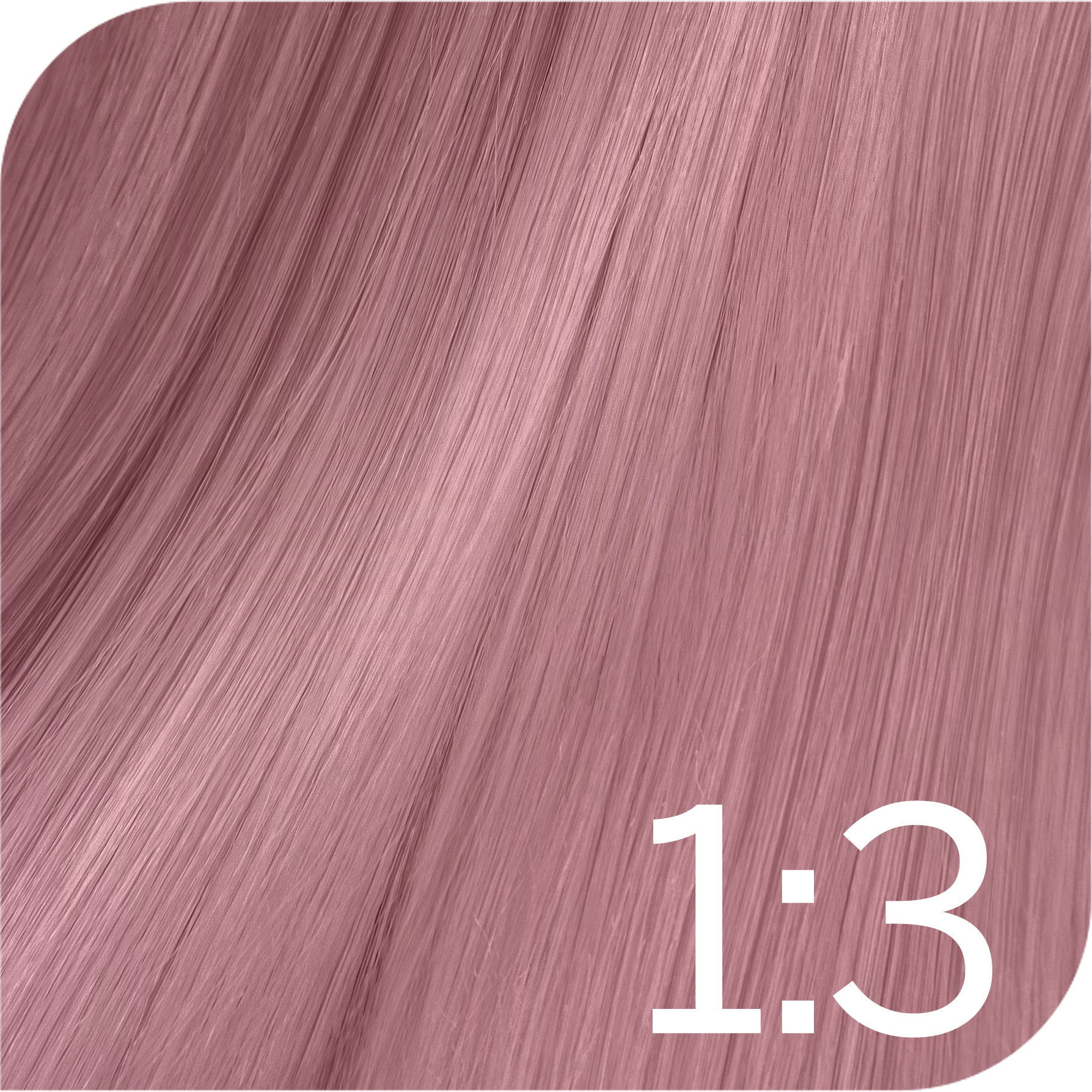 Raspberry Pink + clear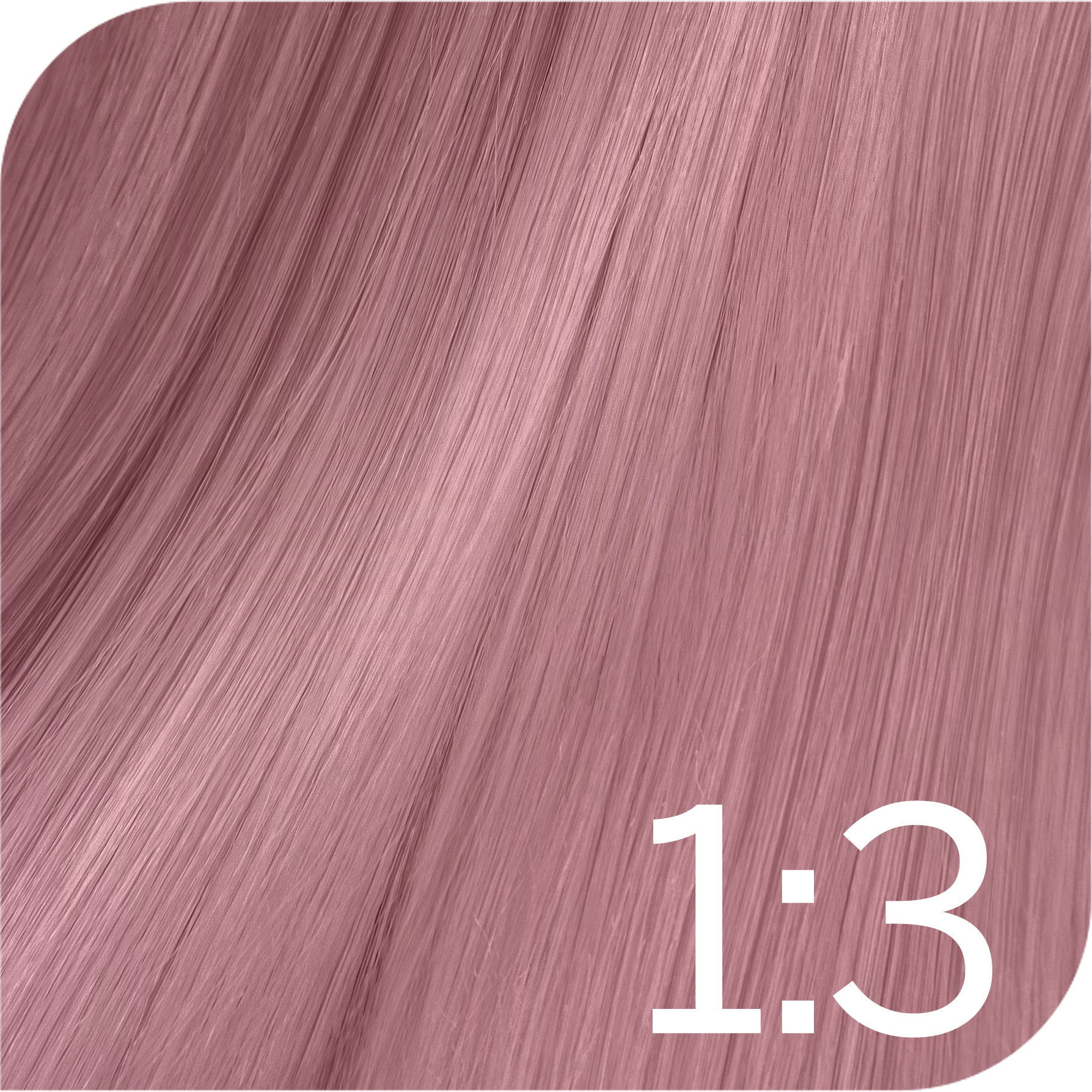 Raspberry Pink + clear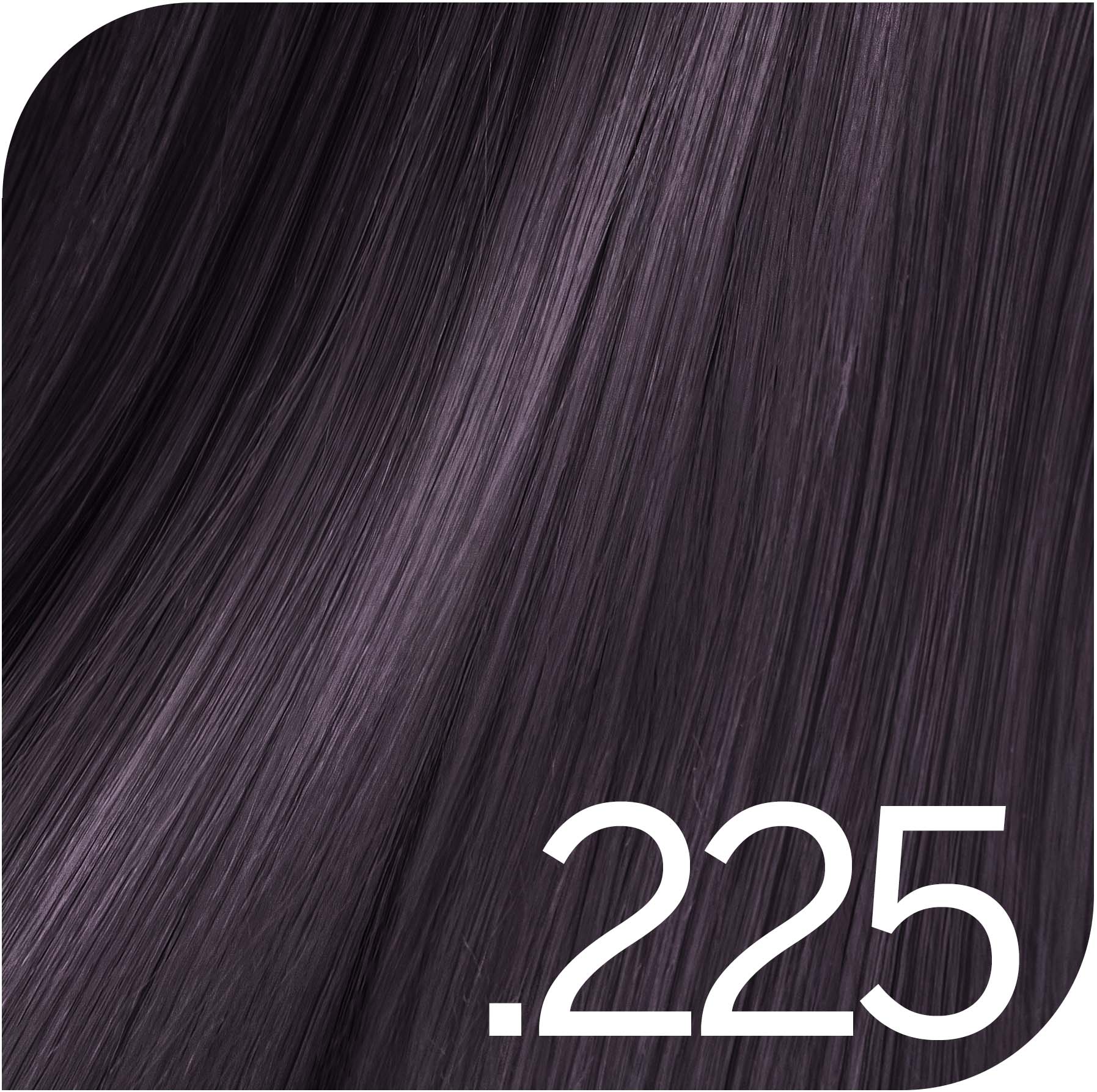 Amethyst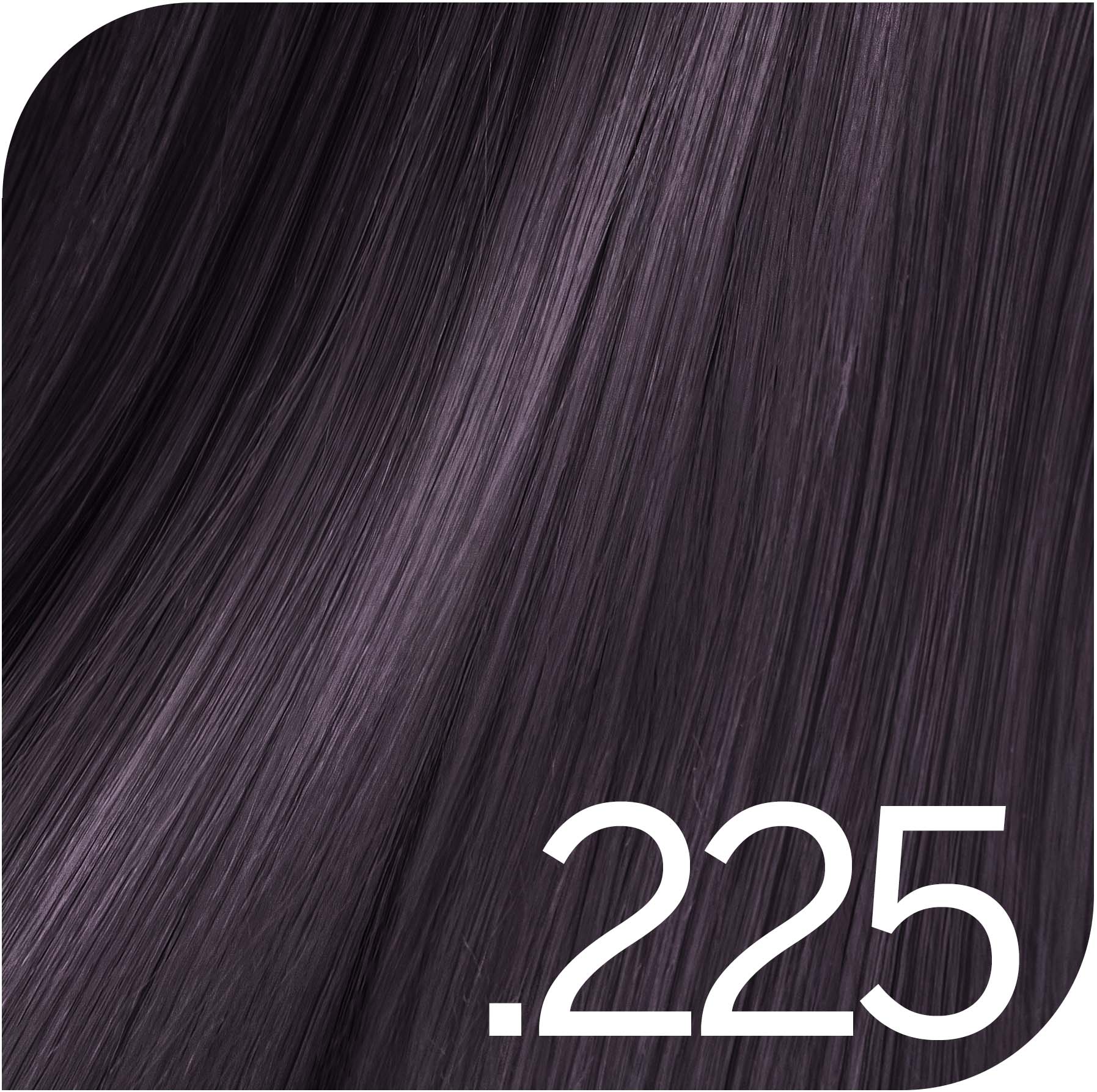 Amethyst
Color Excel Gloss by Revlonissimo™
ACID TONE ON TONE
Low commitment, ammonia-free* tone on tone shimmering hair color with acid technology. The best toning option after lightening services, it treats and colors hair gently, providing glimmers of light.
Thanks to its 4Vol (1,2%), Gloss Energizer it's perfect for color deposit with no base lift.
*formulated without adding ammonia.
Who is it for?
Stylists who:
-Want to tone or neutralize their pre-lightening result with a gentle and high- performing range.
-Want to perform color gloss treatments for hair of any type.
-Want to remove brassiness from natural gray hair while softly toning it.
Clients who:
-Want to neutralize or tone their highlights.
-Like to follow trends with low commitment.
-Want extra-shiny, beautified natural gray hair
Some products may not be available in all markets. Contact your sales rep for more info.
- Milky cream color texture

- Gentle tone and refresh

- Excellent uniformity from roots to ends

- Zero lift + 3D shine

- Intermixable shades

- Brings hair back to its natural pH after color treatment

- Improves cuticle sealing

- Exceptional neutralization

- Outstanding conditioning hair color

- Maximum hair respect

- Smooth hair

- Intense care

- Silkier hair than before

- Glossy results

- Only tones lightened areas, does not alter natural or artificial hair color

- High luminosity

- Enhance natural gray hair*

*Select shades only: Nude Satin .123 / Silver Ash .11 / Intense Iridescent .22 / Mushroom .821

The acid technology of Color Excel Gloss by Revlonissimo™ respects the natural pH balance of hair, bringing it back to its natural pH after a pre-lightening service and improving cuticle sealing, resulting in color deposit without shifting the natural base.

*When mixed with Color Excel Gloss Energizer

Please note that ingredient may vary from time to time. Refer to the ingredient list on the product package for the most updated list.

Combination of conditioning polymers with high affinity with the hair fiber that help to smooth the hair, providing a silky, soft touch.

Mixing ratio: Toning & neutralizing: 1:2. Gloss Services: 1 part of color (.02 or .01 or .22) + 1 part of Clear + 2 parts of Gloss Energizer.

Application: Apply the Color Excel Gloss by Revlonissimo™ color mixture with an applicator bottle or a tint brush on damp hair before shampoo.

Processing time: TONING & NEUTRALIZING: Neutralizing shades: 5-10 min (For Nude Satin .123 leave up to 20 minutes); Ultra-Neutralizing shades: 5-20 min; Trendy shades: 5-20 min. Control visually depending on the intensity of the desired result. GLOSS SERVICE: 10 minutes. BEAUTIFY GRAY HAIR: 20 minutes.

Final steps: Gently emulsify, rinse, shampoo and treat with Magnet products.