A WIDE OFFERING OF PRODUCTS AND SERVICES.
FOR ALL PROFESSIONAL NEEDS.
Empower yourself with our haircare and styling creations: innovative technology for outstanding performance.
Meet your clients' hair goals with our complete range of high performing products for all hair types and textures.
WELCOME TO A WHOLE NEW EKSPERIENCE™.
Eksperience™ invites you to a new holistic haircare wellness journey. The 1st Thalassotherapy hair brand that offers a complete range with innovative marine elements, leading scientific expertise, and highly effective formulas that nourish and replenish hair & scalp for outstanding professional results.
RETHINK HAIRCARE WITH RE/START™.
A smart range of products to offer each client exactly what their hair needs. Our exclusive technology combines proven skincare ingredients which balance and respect the scalp's microbiome with advanced haircare solutions, to address each client specific needs.
JOIN THE WELLNESS JOURNEY
Orofluido™, now part of Revlon Professional, introduces The Original Mindful Ritual™, a wellness journey in which our one-of-a-kind golden argan oil becomes the essence to provide you self-care from head to toe.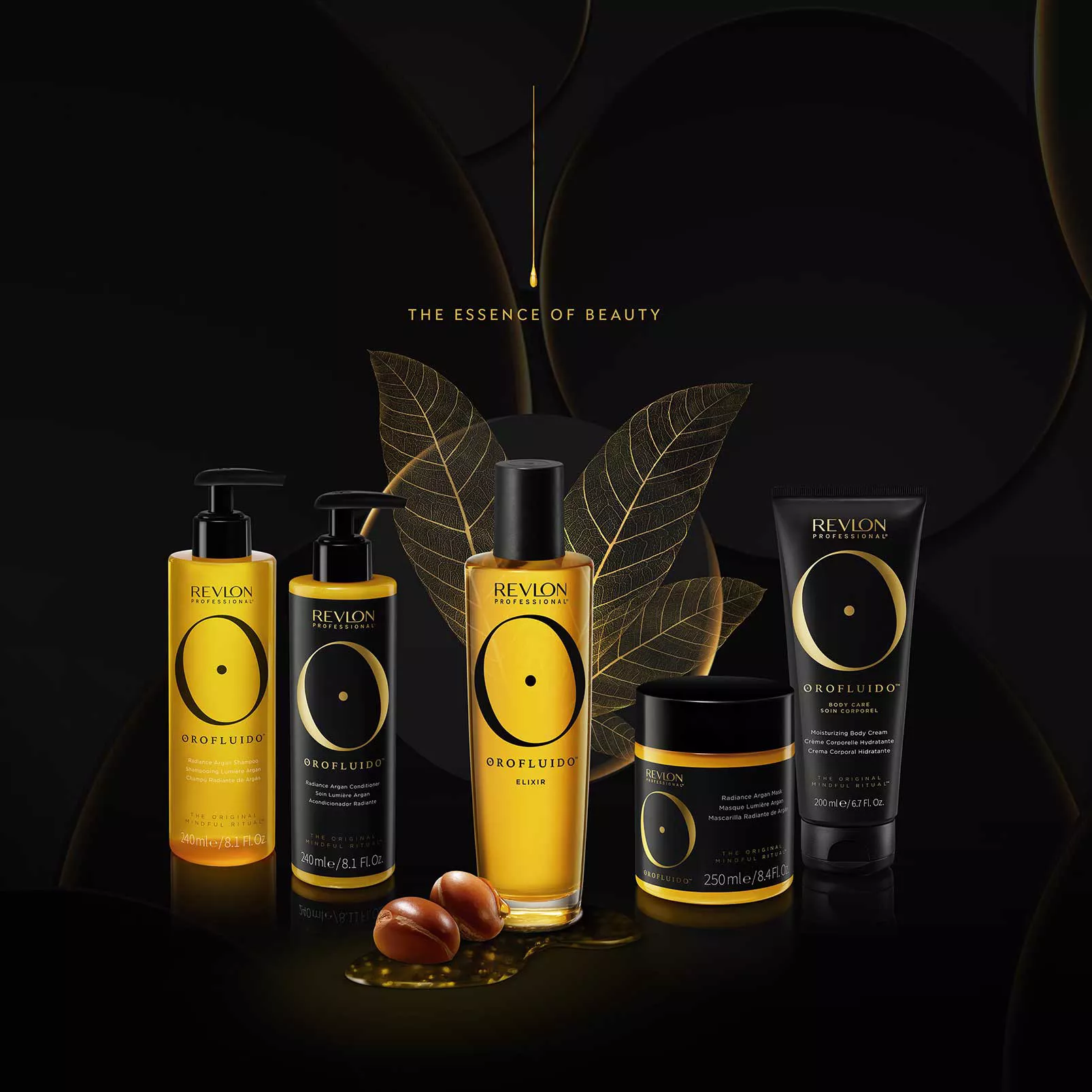 CELEBRATING 10 YEARS OF GREAT HAIR IN NO TIME
10 years ago, UniqOne™ revolutionized the salon market worldwide with the iconic Hair Treatment featuring 10 benefits in one spectacular leave in product: professional results in the blink of an eye.
To celebrate this great success UniqOne™ is relaunching its iconic product range with a new image, recycled materials, vegan formulas and the same amazing performance.
THE 1st AND ORIGINAL BI-PHASE DETANGLER CONDITIONER
It 's time to shake your hair care routine and make Revlon Professional Equave™ your 1st step.
Instantly detangles and protects, acting like a hair primer. Easy to use. Immediate results.
PRO STYLING TO MASTER YOU LOOK
Lock your looks with Style Masters™, a compact and versatile range of high-performing formulas designed to unleash your creativity in unforgettable hairstyles.
TRANSFORM THE ORDINARY INTO THE EXTRA-ORDINARY.
A complete professional range featuring color, care and styling that will bring out the artist in you.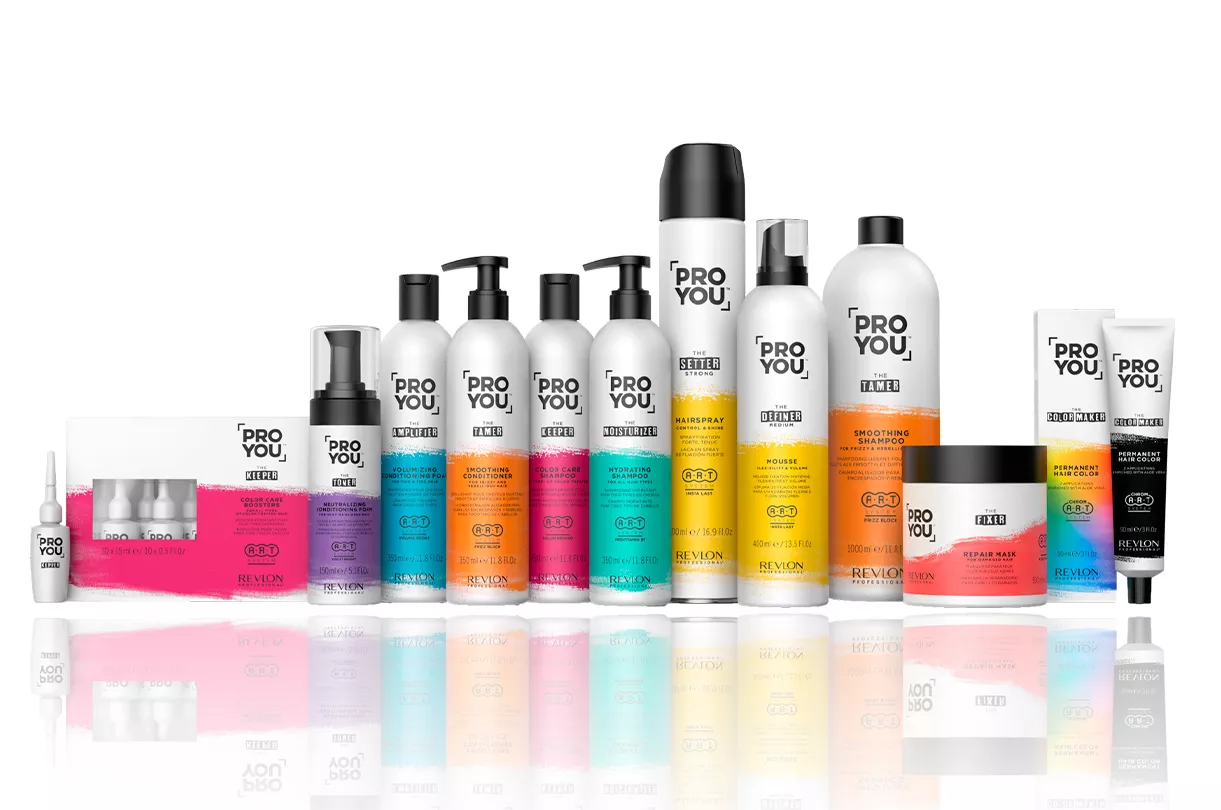 OUR CARE & STYLING SUB-BRANDS
Performing products for healthy hair and trendy looks – Browse our portfolio