Why Layered Short Hairstyles are Perfect for Curly Hair
Curly hair has its own unique charm and beauty, but it often requires a little extra care and attention to bring out its full potential. If you're looking to refresh your client's textured hair, consider embracing a layered short hairstyle. Layered cuts offer a range of benefits for curly hair, enhancing its natural texture and adding a stylish flair. Get comfortable as we explore the advantages of layered short hairstyles for curly hair and why they might be the perfect choice for your clients.
Benefits of Layered Short Hairstyles for Curly Hair
If your clients have curly hair and are looking for a change, layered short hairstyles are a fantastic option! Embracing layers can enhance your natural curls, reduce bulk and weight, and make your hair more manageable. Moreover, layered cuts add volume, create a stylish look, and reduce frizz, all while promoting the overall health of your due to the shorter lengths that will be regularly shaped.
Types of Layered Short Hairstyles for Curly Hair
When it comes to layered short hairstyles for curly hair, there are several options to choose from. Here are a few popular cuts that work well with curly hair.
The Bob
A layered bob is a classic choice that flatters many face shapes and hair textures, including curly hair. Opting for layered ends adds movement and dimension to your curls. The layers can be cut to different lengths, creating a textured and tousled effect. This cut works well for those with medium to loose curls.
Ver esta publicación en Instagram
The Pixie
The pixie cut is a timeless and versatile hairstyle that can be customized with layers to suit curly hair. Incorporating layers throughout the hair will help add texture and definition to your curls, giving them a playful and edgy look. This cut works particularly well with an undercut and adds contrast to those tight curls or spiral curls.
Ver esta publicación en Instagram
The Shag
Ver esta publicación en Instagram
The shag haircut is characterized by its choppy and layered appearance. When tailored for curly hair, it creates a chic and effortless style. The layers in a curly shag help to distribute the volume of the curls and give them a natural, lived-in look. This cut works for various curl patterns and hair lengths.
Curly Bangs with Layers
Ver esta publicación en Instagram
For those who want to embrace bangs with their curly hair, incorporating layers can help achieve a flattering and cohesive look. Layered bangs blend seamlessly with the rest of your curls and frame your face beautifully. The layers add texture and movement to the bangs, creating a soft and laid back vibe, experimenting with various lengths from a shorter full fringe to a softer curtain bang to personalize the look to your client.
Ver esta publicación en Instagram
The Best Layered Short Hairstyle According to Face Shape
Choosing the right layered short hairstyle for your face shape is essential to achieving a flattering and balanced look. Here are some tips to help you to determine which layered cut will suit your face shape best.
An oval face shape is considered the most versatile. Think about a super short pixie cut with textured layers or experiment with a funky shag that highlights your facial features while adding texture and movement to your curls.
For a round face shape, the goal is to add length and create the illusion of a more oval shape. A layered bob or a curly shag can help elongate your face, making it appear more balanced and slender.
A square face shape has strong angles so curly curtain bangs with layers or a layered lob can complement a square face by adding softness and some lovely framing.
A heart face shape features a wider forehead and a narrower chin so opting for a pixie cut with layers or a layered bob can work well. This will create fullness and draw attention away from the forehead.
A diamond face shape typically features prominent cheekbones and a narrower forehead and chin. A curly shag or a layered bob can complement a diamond face shape by adding texture and softness.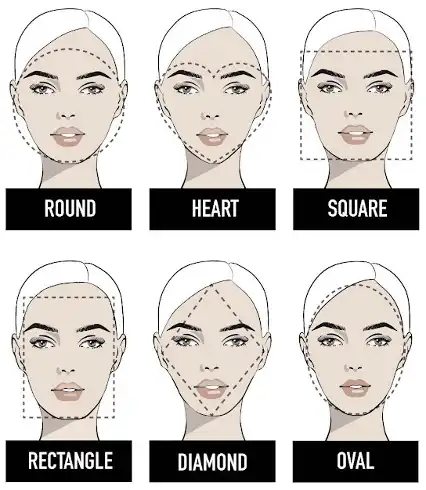 How to Style Layered Short Hairstyles for Curly Hair
Styling layered short hairstyles for curly hair allows you to embrace and enhance this hair texture and create a personalized look. The product choice can help define or tame the layers and showcase the unique texture. Remember to use products designed for curly hair. Be gentle while styling and experiment with different techniques to find what works best. Most importantly, embrace the beauty of your curls and have fun experimenting with various styles and looks!
Frequently Asked Questions About Layered Short Hairstyles for Curly Hair
Layered short hairstyles are a fantastic choice for those with naturally curly hair. The layers add movement, dimension, and create a stylish and dynamic look. However, you may have some questions about how to care for and style your curly hair with layers. We've asked our pro's to answer some frequently asked questions to help you navigate the world of layered short hairstyles for curly hair and achieve fabulous results!
Q1: Will layered short hairstyles work for all types of curly hair?
A: Yes, layered short layered hairstyles can work for various types of curly hair, including tight curls, loose curls, and everything in between. The key is to customize the layers to suit your specific curl pattern and desired style. Consulting with a professional hairstylist who specializes in curly hair can help determine the best layering technique for your unique curls.
Q2: Can layered short hairstyles make curly hair more manageable?
A: Yes, by removing excess bulk and weight, layers can help prevent your curls from becoming weighed down and tangled. Shorter lengths with layers also tend to be easier to detangle and style, saving you time and effort in your daily hair care routine.
Q3: Will layering my curly hair make it frizzier?
A: Layering alone does not cause frizz. In fact, well-executed layers can actually help reduce frizz by removing weight and allowing your curls to dry more evenly. However, it's important to follow proper hair care techniques such as the Curly Girl Method and to use a hydrating product range such as The RE/START Curls range that redefines a curl personality and rethinks textured hair care from the roots.
Q4: How often should I get my layered short hairstyle trimmed?
A: Regular trims are crucial for maintaining the shape and health of your layered short hairstyle. Depending on how quickly your hair grows and how well you maintain it, you may need to schedule trims every 6 to 8 weeks, so make sure you book in a consultation with your favorite stylist.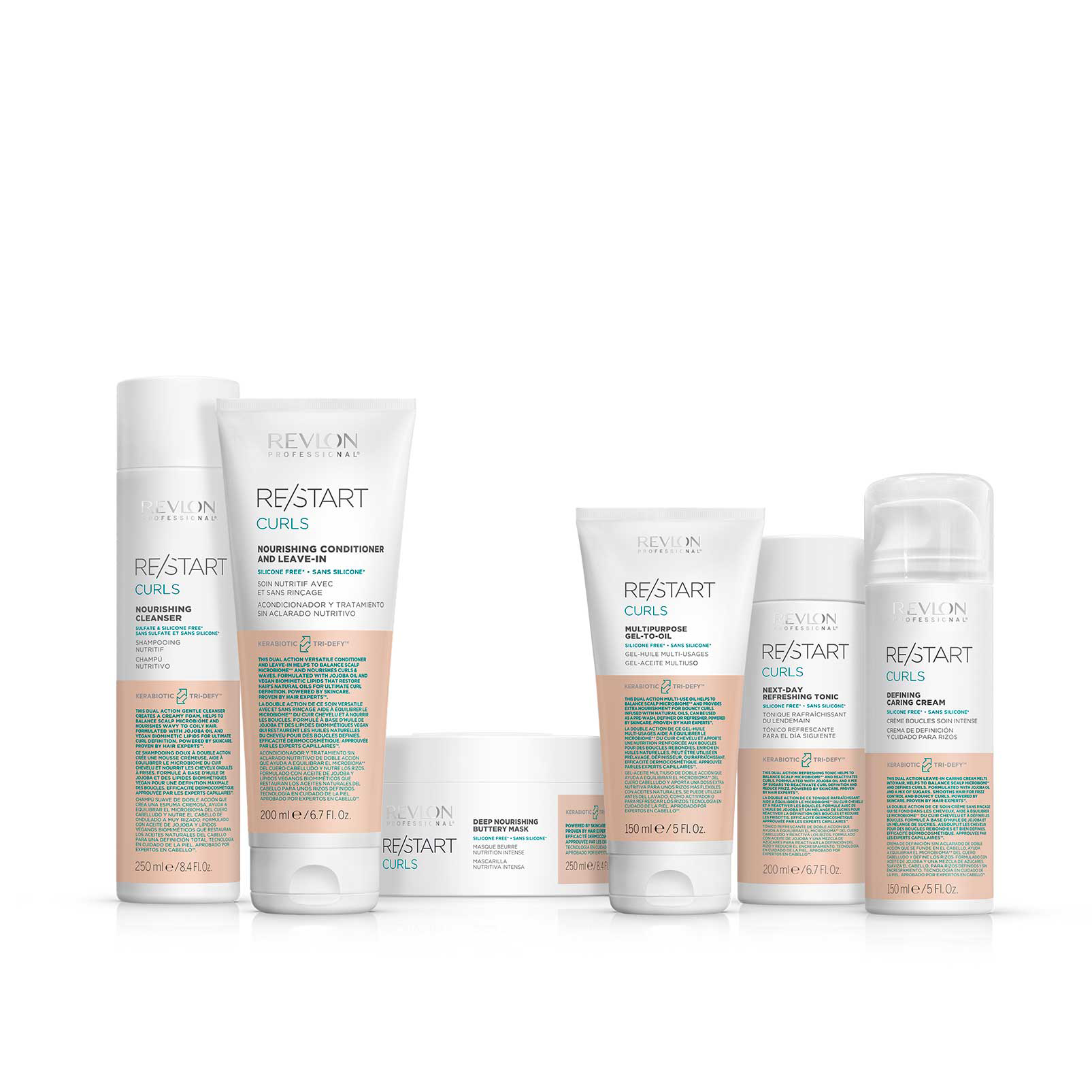 Now that you have the low down on the best short haircuts for curly hair, how about making them really stand out with some bespoke coloring? 2023 is all about standing out and being bold! For more inspiration and tips on how to achieve trending colors, connect to our online educational platform, #AlwaysOn (for customers only). You can also get all the products you need at our online store, Revlon Pro Shop.