What Is the Sombré Hair Technique?
When it comes to hair color, you can never know enough. There's always more to learn, especially since hairdressing is constantly changing and evolving. For example, there are numerous techniques that are currently on-trend. These include balayage, ombré, and hair contouring—all of which stylists must know and master in order to be the best.
Below, we are going to focus on another trend and take a closer look at the sombré hair coloring technique. It's a cousin of our beloved ombré, known for appealing to both clients (for its depth) and professionals (because it can be adapted to any hair that comes into the salon). So, let's get to know the ins and outs of this stunning look.
Ver esta publicación en Instagram
So, What Is Sombré Hair Color? 
Let's get straight to the point: The sombré hair trend involves coloring hair in a gradient that goes from darker at the roots to lighter at the ends. The end result is similar to that of the ombré technique, but sombré offers more subtleties that give dimension and movement to the hair. (We'll look at the differences in further detail later on, so stay tuned.) It provides a delicate change in hair color for those who just need a touch of sun and light. Also notable, this technique is suitable for all-natural hair colors—and it's low-maintenance. It works best on medium to long hair, which allows this technique to really shine!
Ver esta publicación en Instagram
How To Create Sombré Hair—The Technique, Explained
The first step in doing sombré hair isn't applying bleach or even sectioning the hair. You should start by getting to know the hair you're dealing with. This allows you to determine which shades to choose.
For sombré on brown hair, you would ideally create a soft transition between the darker areas on the roots and the slightly lighter sections on the ends. Specifically, couple your color with a pre-lightener application that is one or two shades darker in tone than the roots. This effectively creates three, subtle levels of lightness on the ends. Alternatively, you can simply several lighter shades on the ends of the hair while keeping the natural hair colors at the root. After you tone the pre-lightened areas with chosen shade, the final result with be a seamless and stunning contrast that is not too dramatic.
For lighter hair, focus on adding darker shades at the roots (but still, only a shade or two darker than the client's base color). The root color is then blended towards the ends to achieve very natural-looking blonde sombré hair.
The trick in perfecting sombré is the gradient. Like the balayage and ombré hair lightening techniques, you can create a seamless fade freehand or use the backcombing technique. Either method will leave the hair with a nice lightened effect and great dimension.
Ver esta publicación en Instagram
How To Care for Sombré Hair
Don't forget about maintenance which, although very easy, is a necessity to maintaining a beautiful sombré hairstyle. Clients need to use a good shampoo, like the RE/START™ COLOR Strengthening Purple Cleanser,  to keep their color shiny and glossy. This purple shampoo strengthens hair and helps eliminate the yellowish and brassy tones that can appear in blonde hair. Complement it with the Revlon Professional® Equave™ Instant Leave-In Detangling Conditioner, which instantly repairs and moisturizes the hair fiber, leaving sombré hair looking silky and luminous.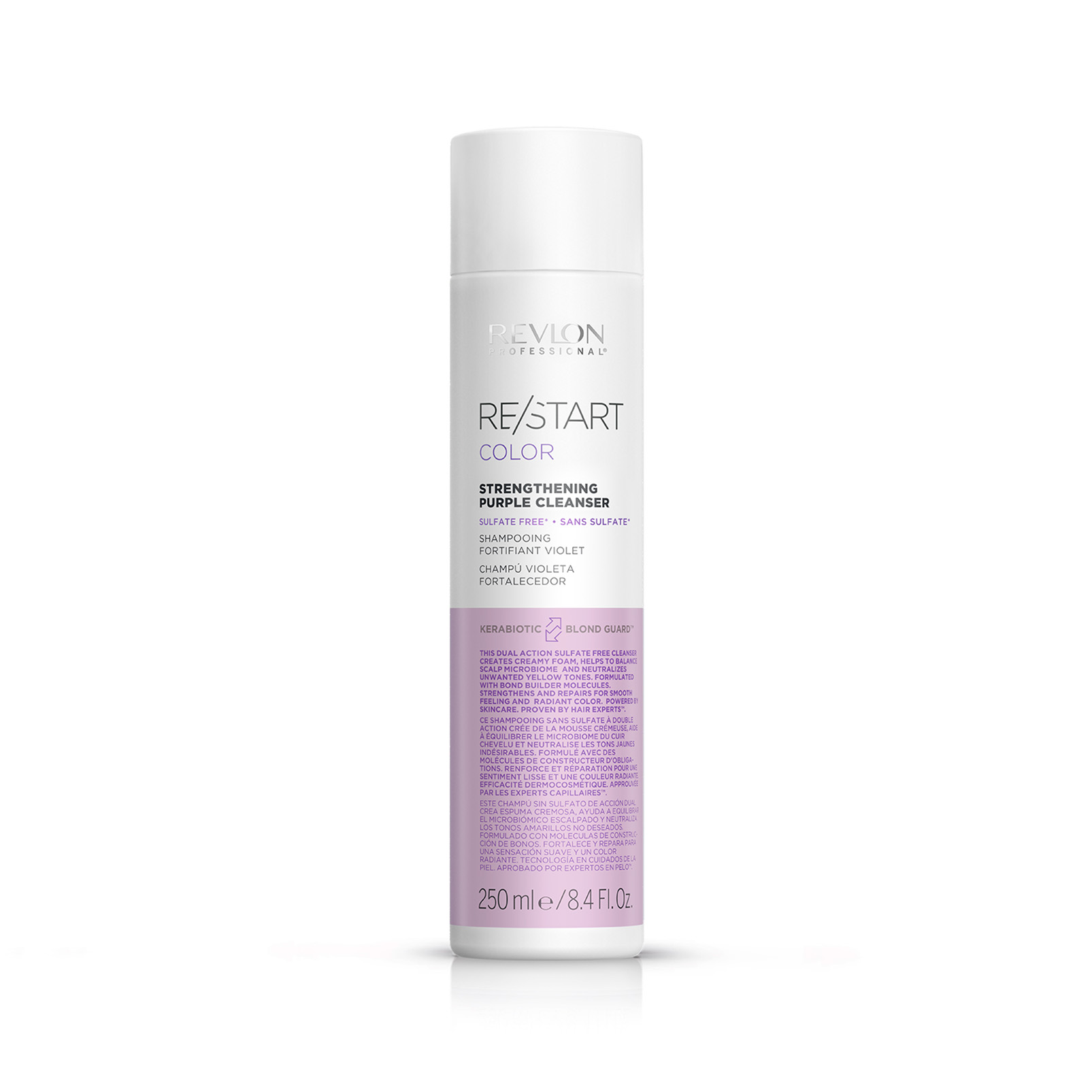 What's the Difference Between Ombré and Sombré Hair Color?
Ombré and sombré hair share many of the most important aspects. These include using a freehand technique and transitioning hair from dark at the roots to light at the tips. The main change is in the detail of the shades. With ombré, the change can be more drastic. When using the sombré technique, on the other hand, the gradient should be very subtle, with the tones blending wonderfully into the base color.
Now, what are you waiting for? Make an appointment with your professional colorist at a Revlon Professional salon; you'll fall head over heels in love—from roots to ends—with sombré hair. If you are a professional and want to learn to recreate a sombré look for your clients, visit our e-learning platform Revlon Pro Always On and elevate your professional skills through education.