How to Master Balayage Techniques for Curly and Textured Hair
In the hairdressing world, continuing education is mandatory. You need to be aware of the latest techniques and trends for each hair type so, in this article, we are going to highlight the importance of the Balayage highlighting technique for curly and textured hair.
We also encourage you to join Revlon Professional®'s #RevlonProAlwaysOn platform, which is an indispensable tool for any hairdresser, and will give you the best online education with the latest product innovations and industry trends. It combines cutting-edge knowledge with easy-to-learn coloring, cutting, and styling techniques that will put your creativity and experience to the test.
Types of Balayage for Curly Hair
With our 360° Premium Hairstylist Education Method, no technique or hairstyle will be beyond you, including balayage! Balayage is a highlighting technique that everyone should know and should be able to adapt to any type of hair texture from wavy to curly to coily. We also go over how to use the right products from the RE/START™ CURLS range, which is compatible with the curly hair method. Are you ready to learn the secrets of Balayage for curly and textured hair? Those curls need your experience and professional touch to give them light and dimension!
#WAVYBALAYAGE #beachwaves #strawberryblonde: wavy hair will be delighted with this textured cut that enhances its look. Additionally, the strawberry blonde color completes the look and should be a must at your salon. It's very important to know the divisions on the head and the application method of MAGNET™ products to achieve this soft gradient. To get those lovely #beachwaves, you can use RE/START™ Curls Defining Caring Cream. Want to expand your knowledge? Join us! We're waiting for you.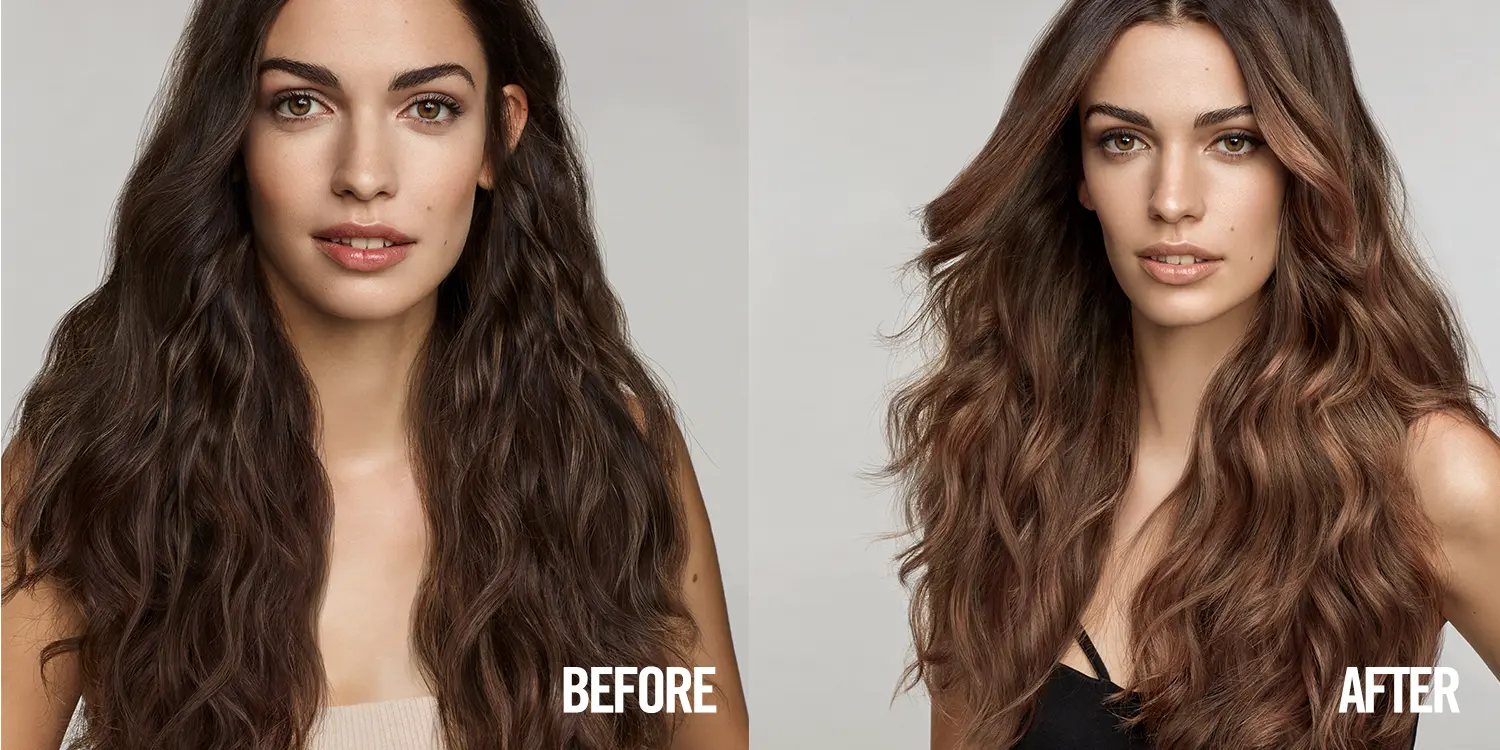 #CURLYBALAYAGE #curlybangs #shag: are you dealing with curly hair that wants to maintain length? For this look to be sublime, the cut must be done with the curved cut technique and on dry hair (one of our commandments!). To do the Balayage, you should use horizontal zigzag sections so that the result is natural. And use RE/START™ Curls Next Day Refreshing Tonic as a final touch to complete your work.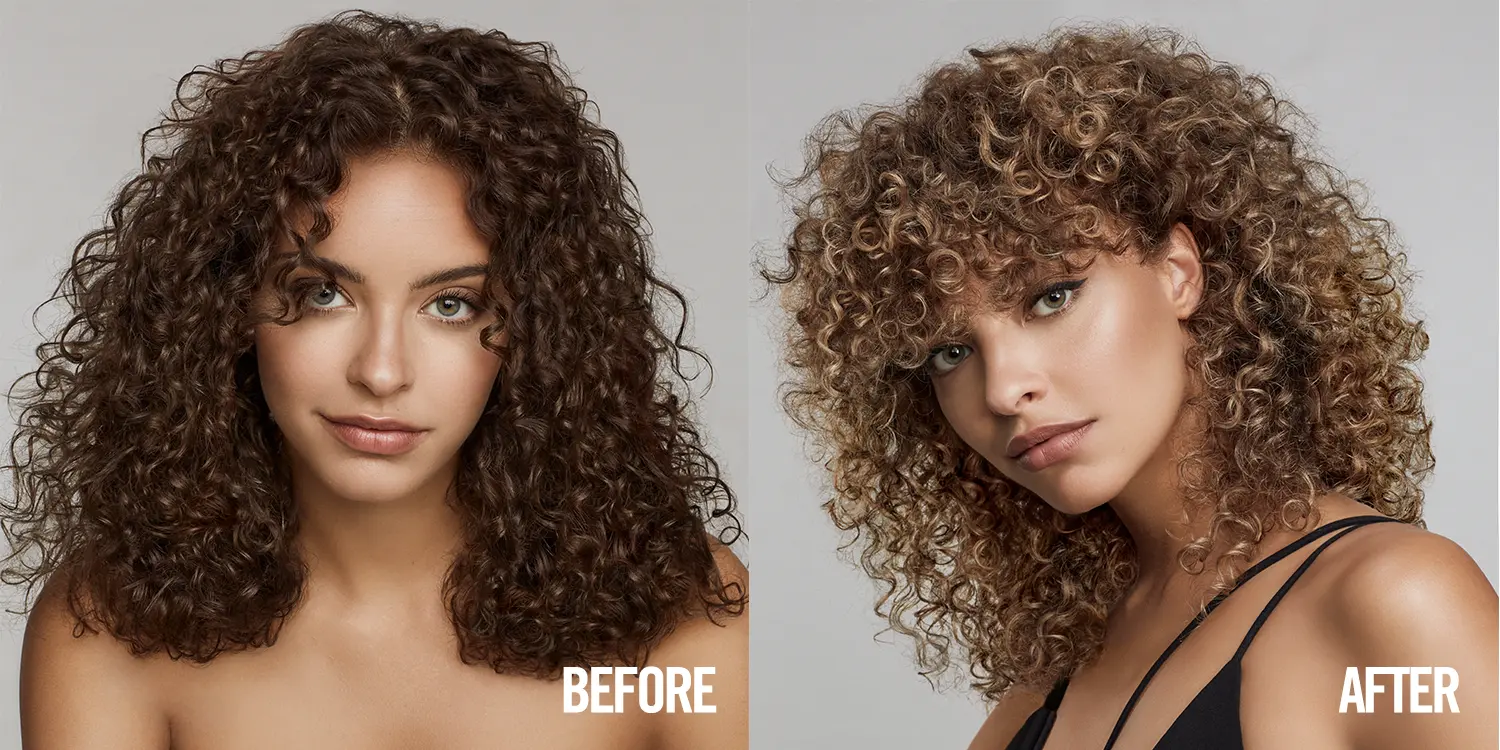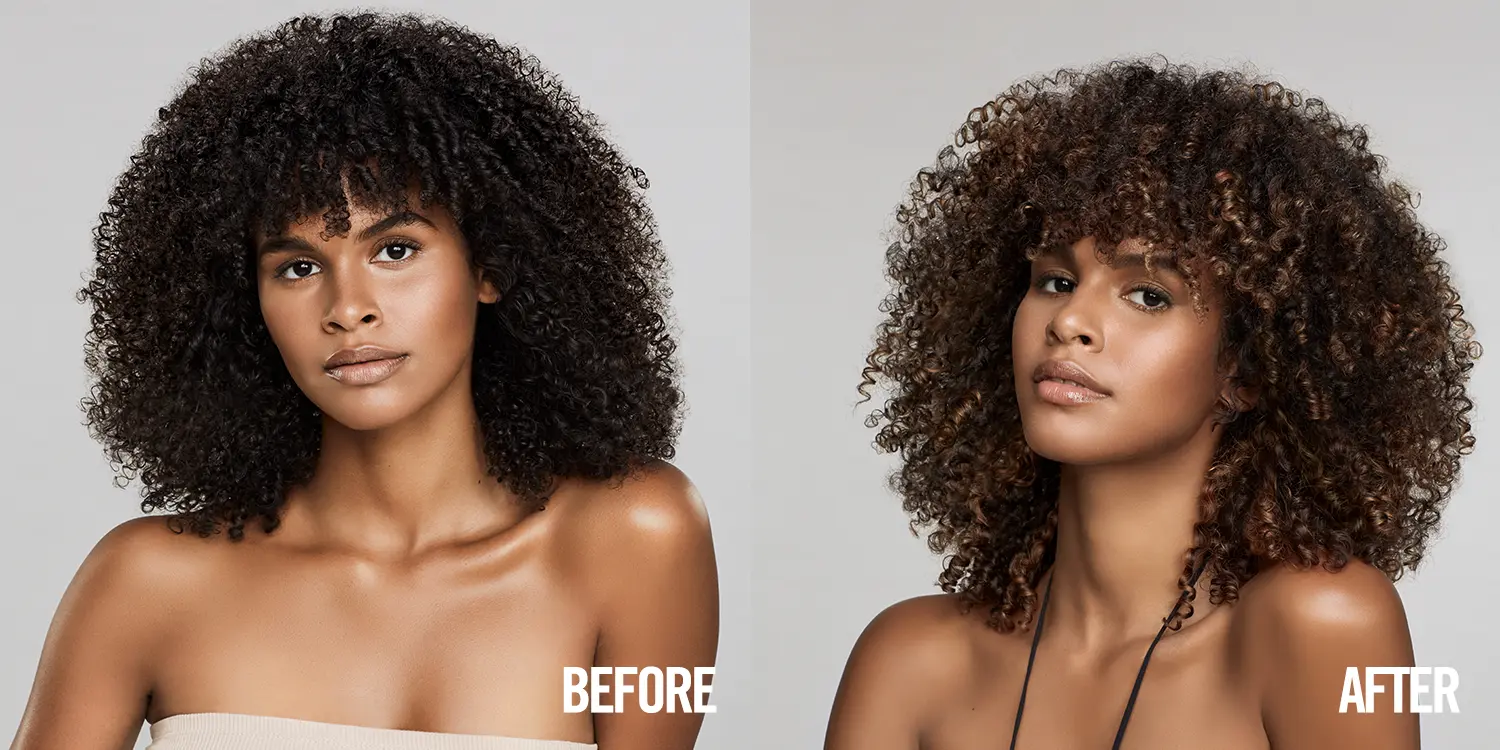 Professionals Always Up to Date With the #RevlonProAlwaysOn Platform 
The Balayage technique for curly hair is a worldwide phenomenon that you should know inside out. Nowadays, every hairdresser who wants to grow, take care of their clientele, and offer the best services, must be aware of all the techniques and new developments in our field. With our #RevlonPRoAlwaysOn platform, not only will you be able to learn about them, but we will also give you the best tips to become a master hairdresser while you learn about the most suitable products for each person, personality, and hair type.
Balayage curly hair requires technique and patience. With our Re/Start™ Curls range and Magnet™ line, you can achieve the best results. To buy everything you need to create balayage on curly and textured hair, you can just visit the Revlon Pro Shop.
Enhance movement by creating layers and bangs on coily hair, a look that never fails to leave a lasting impression! Customize color for coily textured hair in a simple way with the wet balayage technique. Get the scoop on how to recreate this look on our e-learning platform AlwaysOn (available for clients only) and effortlessly attract more clients to your salon with this trendy look for coily hair.
Are you already a registered user? Be ahead of the game by signing into your #RevlonProAlwaysOn account. Immerse yourself in our latest techniques and take your technical skills to the next level.