From Updos to Braids: Wedding Guest Hairstyles That Will Make a Statement
Types of Wedding Guest Hairstyles
The wedding season is in full swing and, when it comes to preparing, it's important to remind clients that their chosen hairstyle will add the perfect finishing touch to any outfit. In 2023, there are some exciting trends emerging when it comes to wedding guest hairstyles. From elegant updos to intricate braids, let's explore these stunning looks that will make your client stand out at the event and look great on their social media!
Updo Hairstyles
Ver esta publicación en Instagram
Ver esta publicación en Instagram
Updos have always been a classic choice for weddings, and this year is no exception. The key is to add a modern twist to the traditional updo. One popular trend is the low twisted bun, which you can create with the help of Style Masters™ Double or Nothing Lissaver™. This wedding guest hairstyle offers a sleek and polished look while still maintaining a touch of romance. Another updo that is gaining popularity is the messy top knot. It exudes an effortless yet chic vibe, perfect for a more relaxed wedding setting. With accessories like the trending satin ribbon or the bold helix clip, you can elevate your client's hairstyle and take it up to a chic new level.
Braid Hairstyles
Embracing the beauty of braids has become a go-to wedding guest hairstyle for those who want a look that can be both elegant and trendy. The braided crown is a stunning choice for those with medium to long hair. It involves creating a halo-like braid around the head, which adds a touch of regality to your clients look. Another stunning braided style is the fishtail braid. Its intricate weaving technique gives a fresh, modern feel. Whether you opt for a side braid or a crimped hair look, braided hairstyles are a surefire way to add a touch of glamor or edge. Plus, an updo will keep mid to long hair out of your way all evening.
Ver esta publicación en Instagram
Ver esta publicación en Instagram
Half-Up Hairstyles
Playful half-up half-down styles are a perfect wedding guest hairstyle for those who prefer a more relaxed and effortless vibe. This year, the trend is all about playing with textures and adding unique twists to this classic look. Consider incorporating loose waves or curls into flowing locks for a romantic touch. Adding braids or twists to the crown section is another way to infuse some creativity into your half-up half-down look. This versatile hairstyle can be adapted to suit any wedding theme, from bohemian to traditional.
Ver esta publicación en Instagram
Ver esta publicación en Instagram
Ponytail Hairstyles
Ponytails can be more than just a casual everyday look. With the right techniques and accessories, they can be transformed into chic and sophisticated wedding guest hairstyles. For a sleek and polished look, opt for a high ponytail with smooth, straight hair and spray with Style Masters™ Must-Haves GLAMOURAMA™ for added shine and hold. For a bolder look, consider a low ponytail with some height and texture at the crown for added drama. You can also incorporate braids into your ponytail alongside curls and waves. Our pro tip is to wrap a section of hair around the hair tie to create a more polished finish and to use a texturizing product such as Style Masters™ Creator Fiber Wax™ for added hold if the hair is especially silky.
Ver esta publicación en Instagram
Ver esta publicación en Instagram
Don't underestimate the power of accessories! Even the most simple look can appear expensive and professionally styled with the addition of some well thought out accessories. Think outside the box and get creative! From bold, contrasting pins to delicate flowers or a unique hat, there are endless options to enhance a look. Braided hairstyles look especially cool with jeweled pins and pops of bright color woven or clipped in. Even simple half-up half-down styles can be elevated with a statement hairpiece. Accessorizing is a fun way to personalize your hairstyle and tie it in with your outfit.
Ver esta publicación en Instagram
Styling Tips and Tricks:
Ver esta publicación en Instagram
Advise your clients to wash and condition their hair the day before the wedding to allow it to settle and hold the style better. Recommend using professional hair care products to cleanse and nourish the hair to ensure the perfect foundation.
When choosing products, consider Revlon Professional's Stylemasters™ range of high-performing formulas that will allow you to create infinite hairstyles for each and every hair type. For updos and braids, we recommend using the Style Masters™ Volume Amplifier Mousse™ to add volume and hold to the hair. If your clients prefer sleek styles, we suggest using the Style Masters™ Creator Defining Gel™ to sculpt structured styles and Style Masters™ Must-Haves Photo Finisher ™ to add the final glossy finish.
Another thing to consider is the wedding theme and dress code. Discuss the overall vibe and style of the wedding with your clients to ensure their hairstyle complements the occasion. For formal events, suggest polished and sophisticated hairstyles, while for bohemian or casual weddings, encourage relaxed and effortless styles that reflect the ambiance. Practice makes perfect so encourage your clients to schedule a trial run of their chosen hairstyle before the wedding day. This allows both of you to familiarize yourselves with the technique and timing required. Use your expert knowledge and have a consultation to recommend the best wedding guest hairstyles.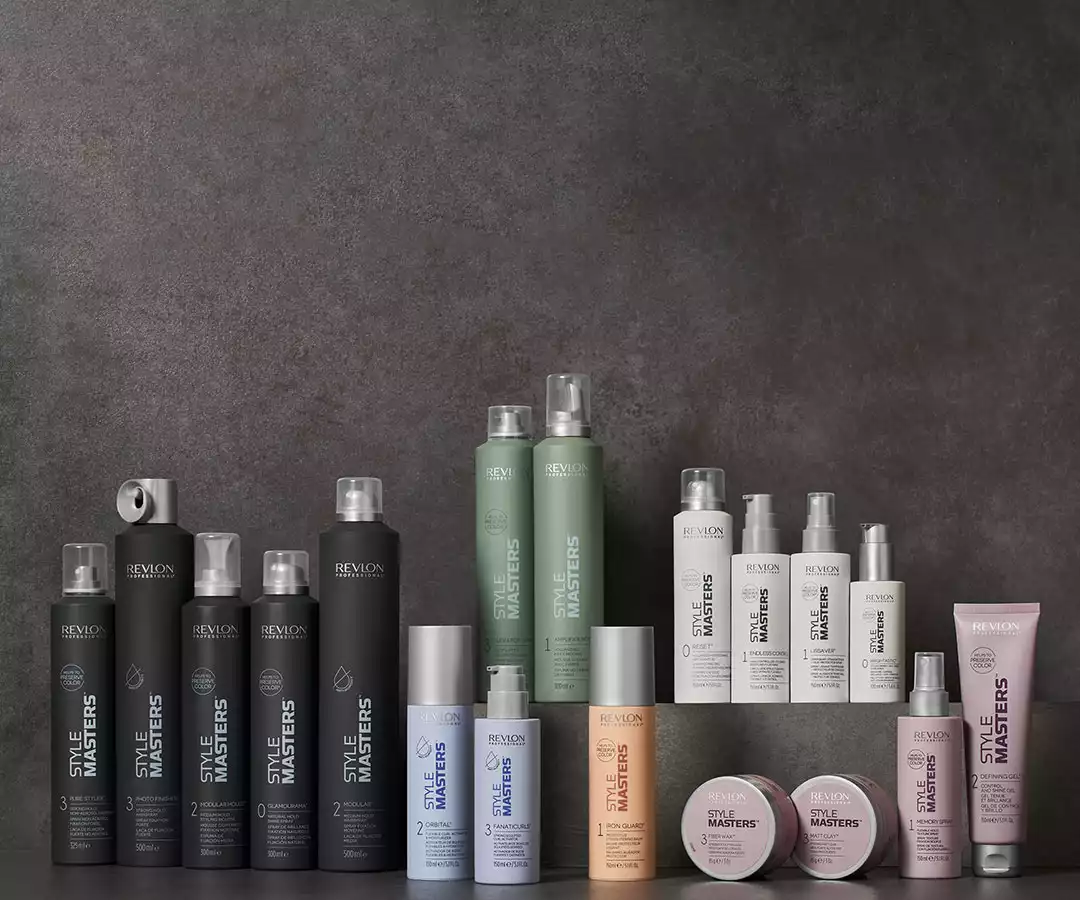 For more trends that will empower your salon, check out #AlwaysOn (for salon professionals only). You can sign up by leaving us your contact details. To stock up on your favorite Revlon Professional products, head to our Revlon Pro Shop.
*Cover photo by Rafael Bueno peluqueros.