Crimped Hair Looks and Ideas
Crimped hair looks are back from the 80's but the 2023 twist is that this look is hydrated and styled in a sophisticated but edgy way that makes it fit in 2023.
If you tried this look the first time, you will remember that the tools and appliances were not quite up to today's standards, not to mention hardly anyone used (stylists cover your ears now) heat protection! The results were often very unhappy and singed and could look a little…DIY.
Today our products have heaps of benefits and our color and styling tools are designed to be as caring as possible for hair. There are options to personalize the heat settings and ensure the hair looks and feels its best. Nowadays, you and your clients can have fun with styling and get creative because great hair is all about feeling confident! So let's discover how to crimp hair and look at the best tips and tricks from our hair pros. 
Ver esta publicación en Instagram
Getting the Perfect Crimp: Tips and Tricks for Crimping Hair Effectively
Crimping can work on each and every hair type but we really love it on naturally textured hair to add extra volume and interest. Plus it is less work than crimping naturally straight hair! If you would like to experiment on straight or very fine hair, we recommend crimping a small section as the contrast will make it really stand out. Take a look at our steps and discover more tips on how easy it is.
Prep the hair by washing the it with your recommended cleanser and follow the hair regime best suited for your hair type
Spray the hair that will be crimped with a heat-protectant to help avoid damage.
Choose your styling tool. You can use a crimper or a flat iron for crimping, bending your strand up and down throughout each section.
If you have a lot of hair, start crimping from the bottom layers, clipping the rest of the strands at the top of your head.
For fine hair, try root crimping. Crimp the under layers only near the roots to give more volume.
Decide what strands to crimp and separate your hair into 2-3 inch sections or ones that fit your appliance.
Crimp the chosen strands from the roots to the ends (close the iron for 2–5 seconds each time until the effect is complete).
Let the section cool down and set before touching.
Try crimping with no heat. Overnight braids or wrapping your hair around pins can be good options. But be ready for a more beachy texture.
If you are working with hair extensions or you have naturally textured hair, use a low heat to avoid damage.
Set the style and lock your look with a pro finishing product such as Stylemasters™ – Revlon Professional
Enjoy the look! Leave your hair loose or pull it back into an updo style.
Ver esta publicación en Instagram
Top Crimped Hair Looks and Styles: Inspiration and Ideas for Your Clients
One of the newest trends is zig-zag or crinkled hair. This trend is loved by celebs and is often seen on the runways where stylists incorporate a section of crimped hair looks into a bun, ponytail or alongside braids add a touch of edge to an everyday classic. You can get creative by using hair pins or other tools or accessories to create different textures. For example, you can wrap a fine section of hair through a bobby pin and then add heat with a flat iron to create an instant crimped section. This will work especially well if it is a piece of hair that is bright and stands out. To go bold, add feather clips or glittery strands to get that fun party look that if worn in smaller sections can be wearable day to night.
Crimped Hair Maintenance: How to Keep the Look Fresh and Long-Lasting for Your Clients
When it comes to locking in crimped hair looks, the products you choose are key. STYLE MASTERS™ presents a versatile range of professional hair styling products to cover every specific need. The high-performing formulas have been developed to preserve hair color and to protect against humidity for long-lasting and unforgettable looks. Crimped hair looks are meant to be somewhat messy and textured so keeping it looking good is relatively easy. Avoid getting your hair wet as it will revert back to its natural texture and can become frizzy. Also, protect your hair while you sleep by wearing a silk bonnet or swapping those cotton pillowcases for more luxurious silk or satin ones that will keep your hairstyle in place longer. Your delicate skin will love them too!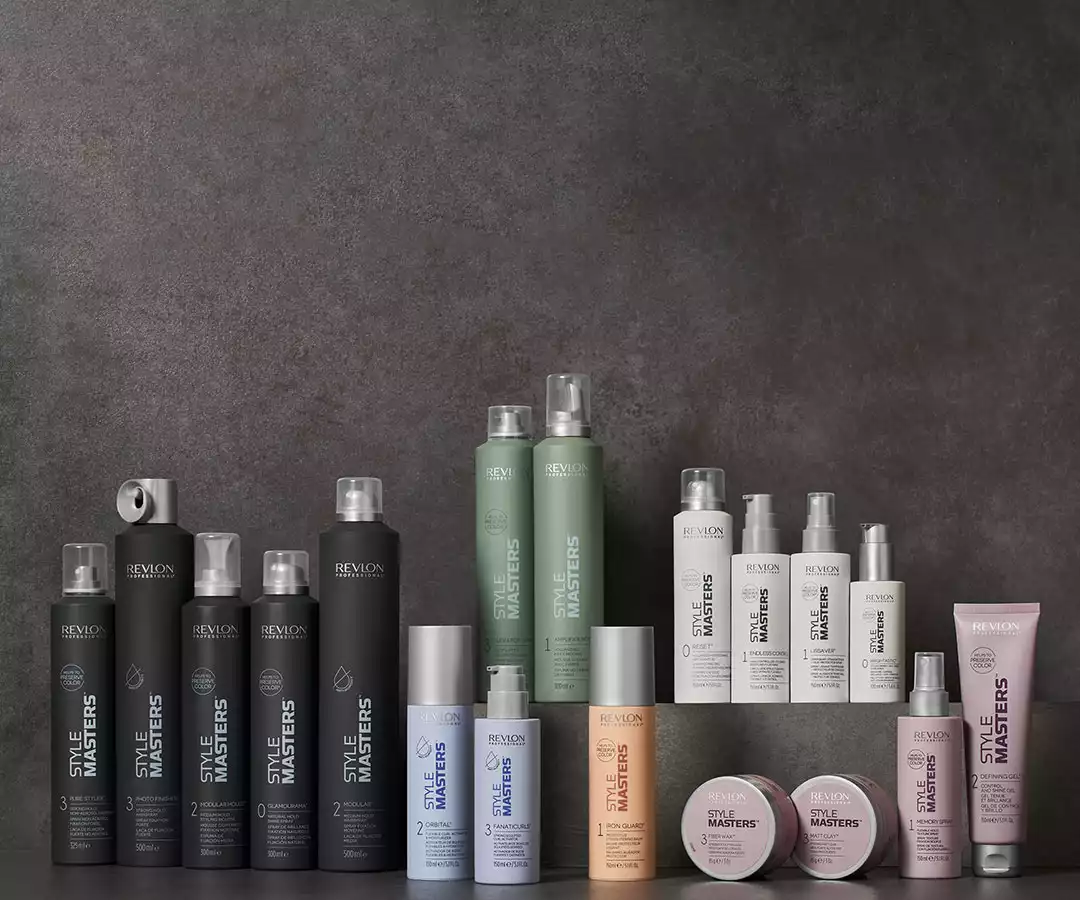 You can discover the full Style Masters™ range and restock your salon with this professional line and more in our online Revlon Pro Shop. You can also enter our 24/7 online educational platform, #AlwaysOn, where our professionals will teach you new techniques and share tips to help you perfect your styling and empower you and your salon.