Beautiful hair starts with scalp care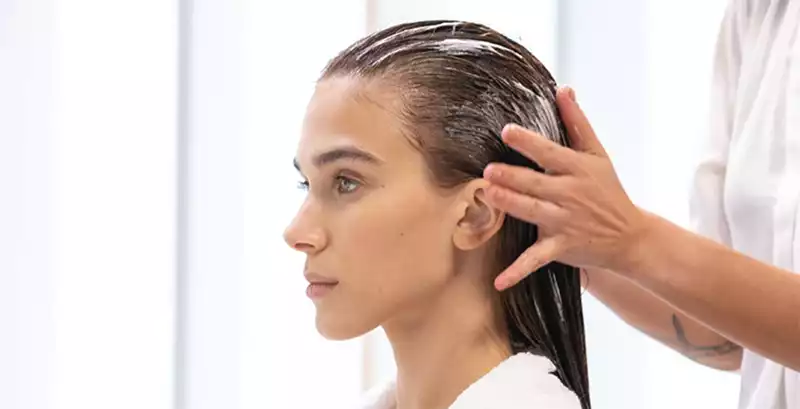 Every type of hair calls for a different treatment: hydration, color protection, volume or recovery, but they all have a common need; scalp care. A healthy scalp is a fundamental element on the road to gorgeous hair. Therefore, targeting dandruff, sebum, hair-loss, scalp dryness or simply doing a detox will be a game-changer on the hair's condition from roots to ends.
What really leads to scalp imbalance? UV rays, pollution, chemicals and stress are the main activators of suboptimal microorganisms that lead to common scalp problems. However, this does not mean that several products need to be added to the haircare routine. Our exclusive dual-action KERABIOTIC™ SYSTEM blends skincare ingredients with advanced haircare solutions to balance the scalp's microbiome, letting beneficial microorganisms flourish while targeting scalp and hair needs simultaneously.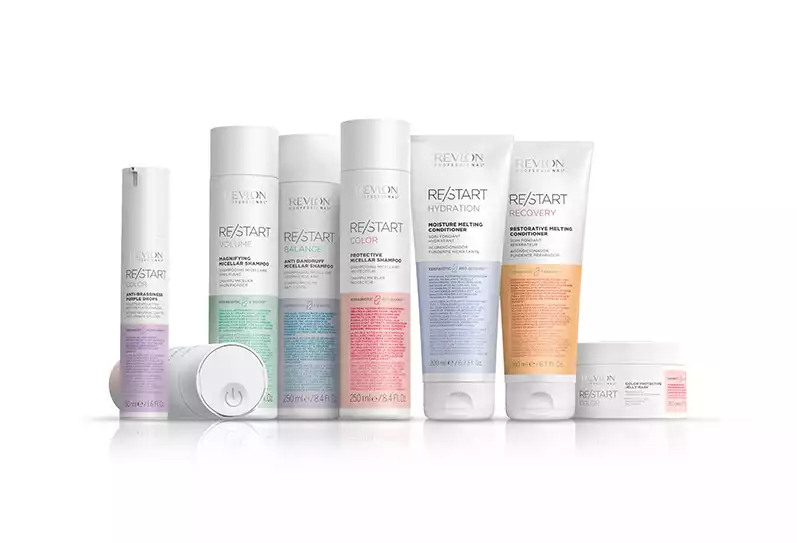 Caring for the foundation of hair, that is, the scalp, does not mean having to forget about specific hair needs. Discover RE/START by Revlon Professional® and its unique combination of skincare for the scalp and advanced technology personalized to each hair's necessities:
It is time to press the RE/START button and identify the scalp's needs and condition to choose the right hair products based on the desired results.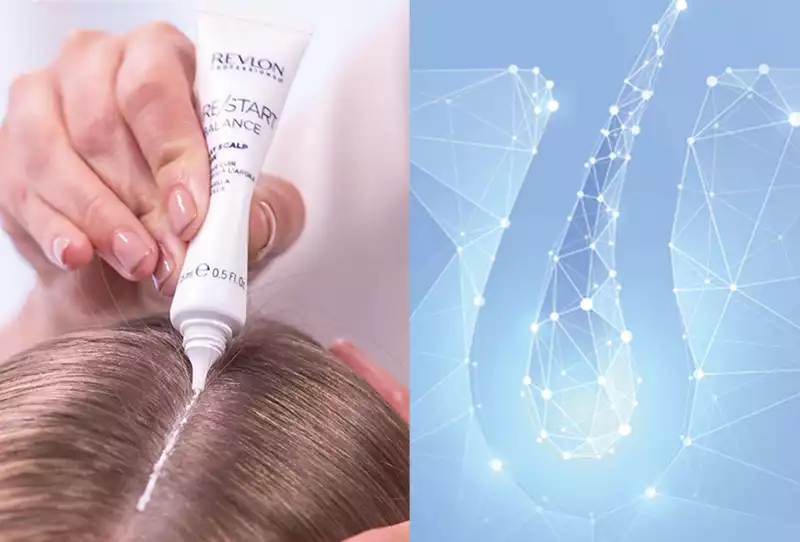 Although, if you are having scalp problems, our RE/START Balance range formulated with our unique KERBAIOTIC EQUIFEEL™ is what you have been looking for. Regain balance with our targeted solutions to fight hair-loss, scalp dryness, dandruff, eliminate excess oils or add moisturize. Whatever is giving you a headache, we have the right products to balance the scalp microbiome for beautiful and healthy looking hair.
Go a step further, mix and match our RE/START products to personalize hair treatments even more because no hair has the same needs as another. Discover micellar shampoos, melting conditioners, jelly masks and transformative hair drops for the ultimate sensoriality experience. A balanced scalp means beautiful hair.